Luke Skywalker
Last Updated on: May 16th, 2023
Who is Luke Skywalker?
Luke Skywalker is a character in the Star Wars franchise created by George Lucas. He is one of the main protagonists of the original Star Wars trilogy and a significant character in the sequel trilogy. Luke is the son of Anakin Skywalker (who later becomes Darth Vader) and Padmé Amidala. He is a skilled pilot and Jedi Knight, who is instrumental in the defeat of the Galactic Empire and the redemption of his father. In the sequel trilogy, Luke has become disillusioned with the Jedi Order and has gone into exile, but is drawn back into the fight against the First Order when he meets Rey, a young scavenger from the planet Jakku. The character was played by Mark Hamill.
The Collection:
Here is the Internet's largest collection of Luke Skywalker related movies, TV shows, toys and other products. As always, new pieces are added to this collection regularly.
MagicBand+ lets you engage with Disney moments like never before as it reacts to select park interactions with lighting effects and gesture recognition. Make your…
---
---
---
---
---
---
---
---
Build excitement for Christmas with daily surprises from the 2022 LEGO Star Wars Advent Calendar! Find your favorite characters in seasonal outfits, mini build vehicles, scenes and…
---
Darth Vader, Han Solo, Luke Skywalker, and Chewbacca are among the galaxy of vintage Star Wars action figures featured on this MagicBand 2. On your next visit…
---
In a time far, far in the past, Star Wars action figures looked very different from the movie-accurate likeness of today. Inspired by Star Wars: A New Hope,…
---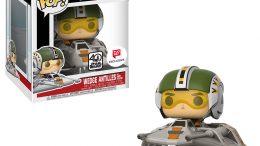 The Funko POP! Deluxe Star Wars Luke with X-Wing figure is designed for fans and collectors of all ages. This product features a styled Luke…
---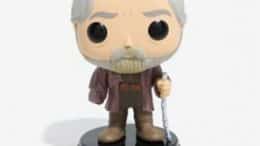 Funko Pop! presents a stylized vinyl collectible bobble-head of Luke Skywalker from the new film Star Wars: The Last Jedi.
---