Here is everything you need to know about the amazing Lucasfilm movie Star Wars: The Empire Strikes Back including casting, reviews, fun facts and more. I hope you find this listing informative and helpful!
Star Wars: The Empire Strikes Back Description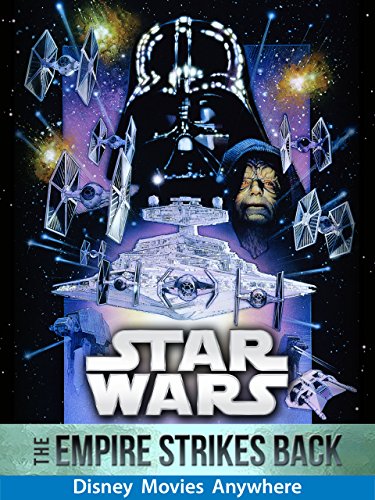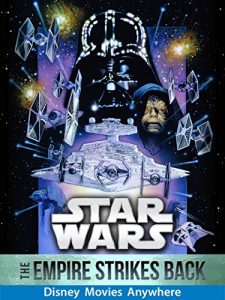 In the classic sequel Star Wars: The Empire Strikes Back, after the destruction of the Death Star, Imperial forces continue to pursue the Rebels. After the Rebellion's defeat on the ice planet Hoth, Luke journeys to the planet Dagobah to train with Jedi Master Yoda, who has lived in hiding since the fall of the Republic. In an attempt to convert Luke to the dark side, Darth Vader lures young Skywalker into a trap in the Cloud City of Bespin. In the midst of a fierce lightsaber duel with the Sith Lord, Luke faces the startling revelation that the evil Vader is in fact his father, Anakin Skywalker.
---
Star Wars: The Empire Strikes Back Cast:
Mark Hamill: Luke Skywalker
Harrison Ford: Han Solo
Carrie Fisher: Leia Organa
Billy Dee Williams: Lando Calrissian
Anthony Daniels: C-3PO
David Prowse: Darth Vader
Peter Mayhew: Chewbacca
Kenny Baker: R2-D2
Frank Oz: Yoda
Jeremy Bulloch: Boba Fett
Alec Guinness: Obi-Wan Kenobi's ghost
---
Star Wars: The Empire Strikes Back Crew:
Director: Irvin Kershner
Producer: Gary Kurtz
Screenplay: Leigh Brackett and Lawrence Kasdan
Story: George Lucas
Music: John Williams
Cinematography: Peter Suschitzky
---
Star Wars: The Empire Strikes Back Details
Star Wars: The Empire Strikes Back Trailer:
---