Here is everything you need to know about the amazing Lucasfilm movie Star Wars: Revenge of the Sith including casting, reviews, fun facts and more. I hope you find this listing informative and helpful!
Star Wars: Revenge of the Sith Description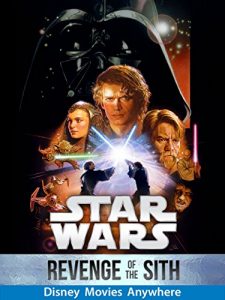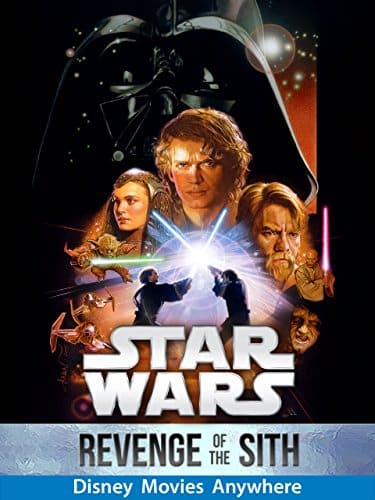 "Star Wars: Revenge of the Sith" is the third and final film in the prequel trilogy of the "Star Wars" franchise, directed by George Lucas. It was released in 2005 and serves as the bridge between the prequel and original trilogies, concluding the journey of Anakin Skywalker and the rise of Darth Vader.
The film takes place three years after the events of "Attack of the Clones" and portrays the final stages of the Clone Wars. The Galactic Republic is in turmoil, and Chancellor Palpatine, secretly the Sith Lord Darth Sidious, has orchestrated events to manipulate the Jedi and Senate to grant him extended emergency powers.
As the Republic edges closer to becoming an empire under the control of Palpatine, the Jedi Council becomes concerned about Anakin Skywalker, who is now a Jedi Knight and has formed a close bond with Palpatine. The dark influence of Palpatine and the fear of losing his loved ones lead Anakin down a path of temptation and ultimately to the dark side of the Force.
Driven by his desire to save Padmé Amidala from visions of her dying in childbirth, Anakin betrays the Jedi Order and becomes Darth Vader, pledging allegiance to Darth Sidious. He assists in the extermination of the Jedi, including the younglings, and participates in the assault on the Jedi Temple. Meanwhile, the Separatist leaders are eliminated, marking the end of the Clone Wars.
The film culminates in a dramatic duel between Obi-Wan Kenobi and Anakin on the volcanic planet of Mustafar. The confrontation results in Anakin's severe injuries and his transformation into the iconic and menacing Darth Vader, donning the iconic black suit and helmet.
"Revenge of the Sith" is known for its emotional and intense storytelling, as it depicts the tragic fall of Anakin Skywalker and the rise of the tyrannical Galactic Empire. It also ties up loose ends and sets the stage for the events of the original trilogy, where Luke Skywalker, Anakin's son, will play a significant role in the redemption of Darth Vader.
Despite mixed reviews from critics, "Star Wars: Revenge of the Sith" was a commercial success and remains a significant and emotional entry in the "Star Wars" saga, offering a deeper understanding of the motivations and conflicts that led to the iconic Darth Vader character.
---
Star Wars: Revenge of the Sith Cast:
Ewan McGregor: Obi-Wan Kenobi
Hayden Christensen: Anakin Skywalker / Darth Vader
Natalie Portman: Padmé Amidala
Ian McDiarmid: Chancellor Palpatine / Darth Sidious
Samuel L. Jackson: Mace Windu
Christopher Lee: Count Dooku / Darth Tyranus
Anthony Daniels: C-3PO
Kenny Baker: R2-D2
Frank Oz voices Yoda
---
Star Wars: Revenge of the Sith Crew:
Director: George Lucas
Producer: Rick McCallum
Screenplay: George Lucas
Music: John Williams
Cinematography: David Tattersall
---
Star Wars: Revenge of the Sith Details
Star Wars: Revenge of the Sith Trailer:
---