The Sword In The Stone (1963 Movie)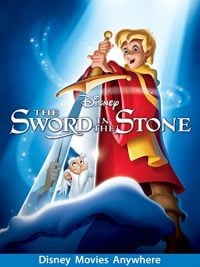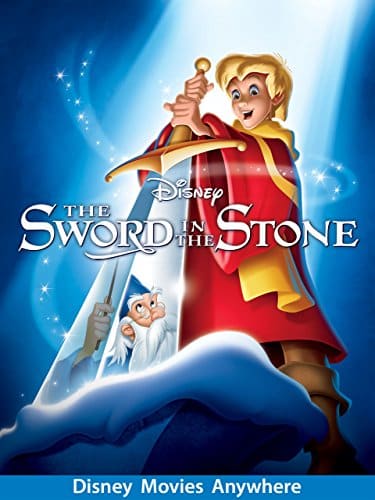 The Sword in the Stone Synopsis:
Humor, spectacle and magic rule in Walt Disney's legendary classic tale The Sword In The Stone! Embark on an adventure-filled quest for an unlikely hero! According to legend, only someone with honor, decency and inner strength can claim the throne of England – by pulling out the enchanted sword that lies locked in a massive stone. Many brave knights have tried, so it seems impossible that a young apprentice known as Wart could succeed. But with the guidance of the wizard Merlin, help from some hilarious friends and true strength of character, Wart just might become England's greatest king.
Related Music:
Fun Facts and Statistics:
This was the 6th biggest film of 1963.

The movie was re-released once to theaters after its initial run (1983)
Movie Trailer:
Disney Character(s) in this Post:
Archimedes (The Sword in the Stone)