Disney Springs Resort Area Hotels recently announced that they will begin to offer a number of key Disney resort-only perks to their guests beginning in 2018. Here is everything you need to know.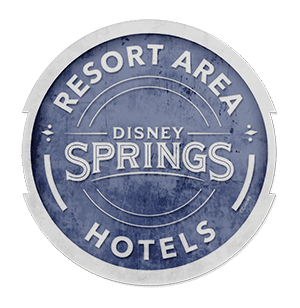 As you may know, Disney Springs hotels are not actually Disney-owned properties. They are owned by third parties despite being located on Disney property. While they offer a premium location and shuttle service to the parks for their guests, thus far, they have not been permitted to offer many of the perks that Disney-owned properties provide. This is all about to change.
New Extra Magic Hours Access
The first perk that Disney Springs Hotels will begin offering is Extra Magic Hours access in the parks. Extra Magic Hours is an exclusive program for Disney resort guests that allows them to have full access to select parks on select days before or after normal operating hours, giving them much shorter lines on popular attractions.  This perk begins on January 1, 2018.
Expanded MyDisneyExperience Features
Second, guests, will soon be able to link their Disney Springs hotel reservations to MyDisneyExperience.com and their MyDisneyExperience app beginning on January 10,2018. This change allows these guests to enjoy the same, more-unified vacation experience  Disney-owned resort guests have had for a few years.
More FastPass+ Lead Time
Also, beginning on January 10, Disney Springs hotel guests will be able to book their Fastpass+ selections 60-days out. This  30-day head start puts them on par with Disney-owned resort guests.
The specific Disney Springs Hotels that will be receiving these new privileges are:
B Resort & Spa
Best Western Lake Buena Vista
DoubleTree Suites by Hilton Orlando
Hilton Orlando Buena Vista Palace
Hilton Orlando Lake Buena Vista
Holiday Inn Orlando
Wyndham Garden Lake Buena Vista
I should also note that the announcement of these new perks specifically limits the release to 2018.  It is not currently known if these changes will extend beyond December 31, 2018.
For more details about Disney Springs hotels or any of these new guest perks, please visit the Disney Springs Resort Area Hotels website here.
Update: 8/24/18: It has been announced that the special perks for Disney Springs hotels will continue through 2019. Of course, this could change at any time without notice, so be sure to check with your resort staff before booking a stay.