Disney Springs
Last Updated on: September 16th, 2023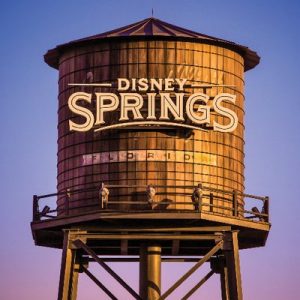 Disney Springs, formerly known as Downtown Disney, is a vibrant shopping, dining, and entertainment district located at the Walt Disney World Resort. It is a popular destination for both locals and visitors, offering a diverse array of experiences and activities.
Disney Springs traces its roots back to the early days of Walt Disney World Resort. When the resort first opened in 1971, it featured Lake Buena Vista Shopping Village, a modest shopping and entertainment area located near Disney's Lake Buena Vista Golf Course. Over the years, the area underwent expansions and renovations, transforming into Walt Disney World Village in 1975 and later, Disney Village Marketplace in 1989.
In 1997, Disney Village Marketplace expanded further and became Downtown Disney, featuring three distinct areas: Marketplace, Pleasure Island, and West Side. Marketplace housed unique shops and dining options, while Pleasure Island offered a lively nightlife experience. West Side was home to a variety of entertainment venues, including a Cirque du Soleil theater.
In 2008, Downtown Disney underwent a massive overhaul and was divided into two sections: Downtown Disney West Side and Downtown Disney Pleasure Island. The transformation aimed to revitalize the district and offer a more diverse range of experiences. The popular Cirque du Soleil show, La Nouba, became a fixture at the West Side.
In 2013, Disney announced a significant expansion and redevelopment of the area, reimagining it as Disney Springs. The project aimed to transform Downtown Disney into a sprawling, world-class destination with a focus on storytelling, immersive theming, and a wide range of dining and shopping options.
Today, Disney Springs is a bustling and vibrant district that features four distinct neighborhoods: The Landing, Town Center, Marketplace, and West Side. Each area has its own unique atmosphere, offering guests a diverse array of experiences.
The Landing features upscale dining options, including celebrity chef restaurants and beautiful views of Lake Buena Vista. Town Center offers a variety of shopping boutiques, ranging from high-end fashion to unique Disney merchandise. Marketplace remains a nostalgic favorite, with its charming shops and the iconic World of Disney store.
West Side continues to offer entertainment experiences, including AMC Disney Springs 24 movie theater and the House of Blues concert venue. Additionally, Cirque du Soleil has launched a new show, "Drawn to Life," which combines Disney storytelling with the magic of the renowned performance troupe.
Disney Springs also hosts regular events and festivals throughout the year, such as food and beverage events, live music, and seasonal celebrations.
With its mix of dining, shopping, entertainment, and immersive theming, Disney Springs invites guests to relax, explore, and enjoy an eclectic array of experiences in the heart of Walt Disney World Resort.
Overall, Disney Springs continues to evolve and grow, welcoming visitors to experience the magic of Disney outside the theme parks and offering a unique and vibrant destination for everyone to enjoy.
Disney Springs Address:
1486 Buena Vista Dr, Lake Buena Vista, Florida 32830
Articles, Features and Directory Items:
Here is your complete guide to Walt Disney World's Disney Springs including attractions, restaurants, shows and rides past, present and future. As always, new pieces are added to this collection regularly.
Park Attractions
---
---
---
---
---
---
---
---
---
---
---
---
---
---
---
---
---
---
---
---
---
---
---
---
---
---
---
---
---
---
---
---
---
---
---
---
---
---
---
---
---
---
---
---
---
---
---
---
---
---
---
---
---
---
---
---
---
---
---
---
---
---
---
---
---
---
---
---
Related Products
Cinderella Castle, the fairytale landmark of Walt Disney World, crowns the top of this commemorative ear headband celebrating the 50th anniversary of The Most Magical…
---
---
---
---
---
In the News
---