Here is everything you need to know about the amazing Everglazed Donuts & Cold Brew at Walt Disney World's Disney Springs including history, reviews, fun facts, photos and more. I hope you find this listing informative and helpful!
Everglazed Donuts & Cold Brew | Disney World Description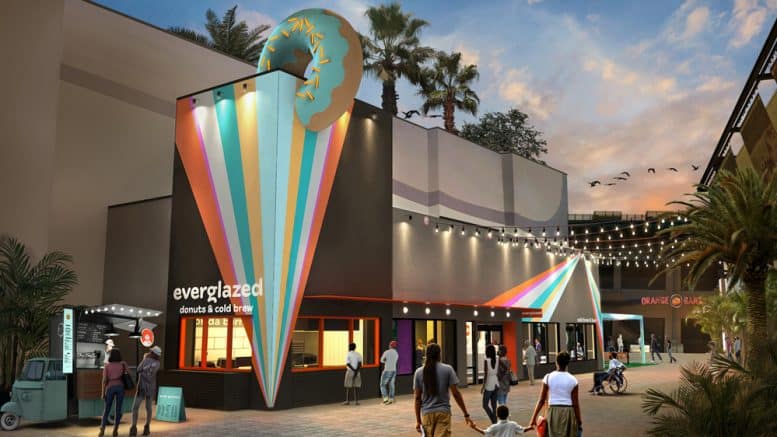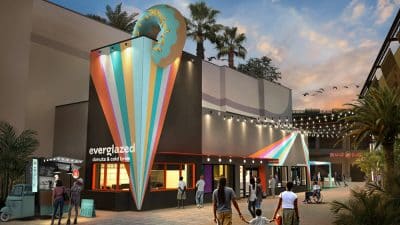 Discover hand-crafted confections featuring mouthwatering yeast and cake donuts with an assortment of cold brew pick-me-ups and a few sweet-yet-savory sandwiches. Immerse yourself in a complete donut experience as you gaze through the windows of the Everglazed working show kitchen where the humble donut is fried, glazed and piled high with a rainbow of toppings.
---
Everglazed Donuts & Cold Brew | Disney World Details
Disney Resort: Walt Disney World Resort
Disney Park: Disney Springs
Attraction Type: Restaurant
Year Opened: 2020
Type of Restaurant: Bakery
---
Everglazed Donuts & Cold Brew | Disney World Reviews
---