Here is everything you need to know about the amazing STK Orlando restaurant at Walt Disney World's Disney Springs including history, reviews, fun facts, photos and more. I hope you find this listing informative and helpful!
STK Orlando Restaurant | Disney World Description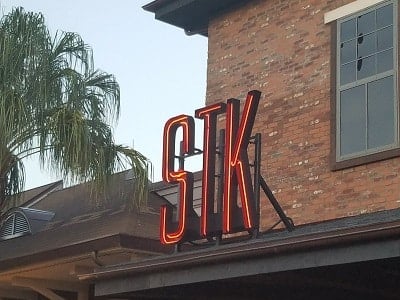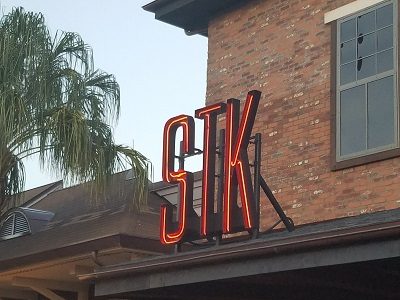 STK Orlando is a popular restaurant located in Disney Springs at Walt Disney World Resort in Florida. The restaurant is known for its modern steakhouse cuisine and lively atmosphere, making it a popular destination for both locals and tourists.
The menu at STK Orlando features a variety of dishes, including steaks, seafood, and salads. The restaurant is also known for its extensive selection of wines and cocktails, as well as its signature desserts. The atmosphere at STK Orlando is sleek and modern, with a lively bar area and a DJ playing music in the evenings.
STK Orlando is a popular spot for special occasions, such as birthdays, anniversaries, and other celebrations. The restaurant has both indoor and outdoor seating options, including a rooftop terrace with views of Disney Springs.
In addition to its dining options, STK Orlando also offers private dining spaces for events and corporate gatherings. The restaurant is open for lunch and dinner, and reservations are recommended, especially during peak times. Overall, STK Orlando is a popular dining destination for those looking for a modern steakhouse experience in the heart of Disney Springs.
---
STK Orlando Restaurant | Disney World Details
Disney Resort: Walt Disney World Resort
Disney Park: Disney Springs
Attraction Type: Restaurant
Year Opened: 2016
Type of Restaurant: Steak House
---
STK Orlando Restaurant | Disney World Reviews
---