Here is everything you need to know about the amazing Disney's Pop Century Resort at Walt Disney World including history, reviews, fun facts, photos and more. I hope you find this listing informative and helpful!
Disney's Pop Century Resort Description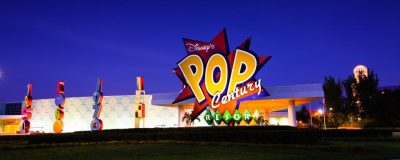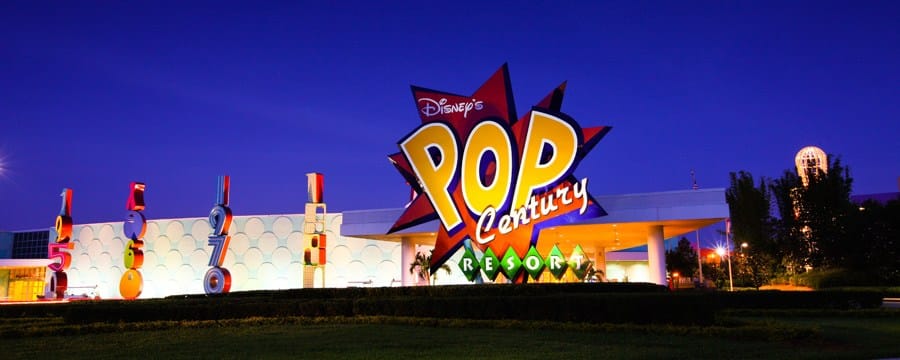 At Disney's Pop Century Resort, experience the unforgettable fads of the 1950s through the 1990s all over again. From yo-yos and Play-Doh® to Rubik's Cube® and rollerblades, this Resort hotel salutes the timeless fashions, catch phrases, toys and dances that captivated the world through the decades.
Resort Restaurants:
---
Disney's Pop Century Resort Fun Facts
Plans for Pop Century originally called for a resort double its current size, but plans were scaled back due to the decline in tourism in the early 2000's.
The two halves were going to be split into the 'Legendary Years' and the 'Classic Years.' Only the Classic Years were built.
Disney ended up building the Art of Animation Resort on the second half of the Pop Century property in 2012.
Number of guest rooms: 2,880 rooms and they average 260 sq ft per room.
The bowling pin structures are 65 feet high.
The Rubik's Cube structure is 41 feet high.
The 8-track tape structures are 35 feet tall.
The table soccer players are 12 feet high.
It took 125,000 gallons of paint to cover the resort's interior and exterior walls.
---
Disney's Pop Century Resort Details
Disney Resort: Walt Disney World Resort
Attraction Type: Hotel
Year Opened: 2003
Address: 1050 Century Drive, Lake Buena Vista, Florida 32830-8433
Year Opened: (407) 938-4000
Type of Hotel: Value Resort
---
Disney's Pop Century Resort Reviews
---
---