Here is everything you need to know about Walt Disney World's Animal Kingdom park's extinct Rivers of Light show including history, fun facts, photos and more. I hope you find this listing informative and helpful!
Rivers of Light | Disney World Description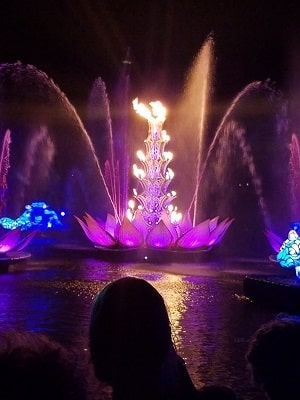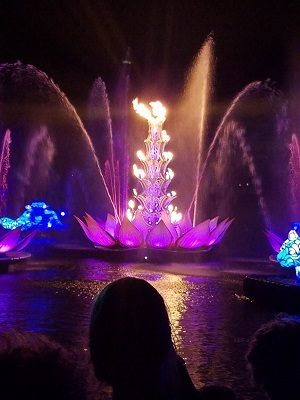 Get swept away in a timeless show that celebrates the beauty of all living things. With a brilliant fusion of water, sound and light, it's quite unlike anything you've experienced before!
As sunlight fades and the stars begin their twinkle, remember that we are all bound together by earth and spirit—past, present and future.
Listen as the Discovery River responds to the whispers of the world, cradling creatures with a symphony that swells with wild murmurs and shimmering secrets of the universe.
So begins a new light—a vibrant awakening of flitting fireflies leading to a ceremonious procession across the water.
Before your eyes, clusters of lantern light shift and shape into stunning animal spirit forms—the Tiger, Turtle, Elephant and Owl. Spellbound, you're transported across Asian jungles and tropical oceans to African savannahs and North American mountains.
This magnetic display culminates in a triumphant blend of song, light, color and earthly elements—a grand finale so divine that you can't help but feel a sense of peace and oneness with nature. (source)
River of Light: We Are One:
The next chapter of this beautiful nighttime pageant unfolds, telling the story of our connection with animals and the emotions and milestones we all share in our journey through the great circle of life. This reimagined version of the show introduces additional, stunning imagery and familiar animal characters from Disneynature films, along with a colorful tapestry of classic moments from Disney animation.
---
Rivers of Light | Disney World Fun Facts
The body of water used for the show is called the Discovery River Lagoon.
It took roughly 3 years to construct Rivers of Light.
Names of the show's 5 Acts:

Gifts of Light
Parade of the Animal Spirits
Dance of the Lotus
We are One
Rivers of Light

There are 11 computer-controlled barges used in this show.
---
Rivers of Light | Disney World Details
---