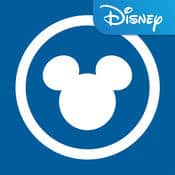 Are you planning a trip to the most magical place on Earth? Disney World is a sprawling complex of theme parks, resorts, and more – and navigating it all can be a bit overwhelming. Enter the My Disney Experience App, your digital guide to all things Disney World. Here's a complete guide to help you get the most out of this handy app.
Downloading the App and Creating an Account
First things first, you need to download the My Disney Experience app from the App Store or Google Play Store. Once it's installed, open the app and create a Disney account if you don't already have one. This account will be your key to accessing all the features of the app, and it will link all your reservations, tickets, and plans in one place.
Linking Your Tickets and Reservations
Once you have an account, it's time to link your tickets and reservations. This can include park tickets, dining reservations, hotel reservations, and FastPass+ selections. Go to "My Plans" from the dropdown menu and tap "Link Tickets & Passes" or "Reservations and Purchases". You'll need to enter the confirmation number for each item to link them to your account.
Making FastPass+ Selections
One of the most powerful features of the My Disney Experience app is the ability to make FastPass+ selections. FastPass+ allows you to skip the regular lines at select rides and attractions. To use this feature, select "Get FastPass+" from the dropdown menu, choose your party from your list of friends and family, and select a date and park. From there, you can choose up to three FastPass+ experiences for that day.
Mobile Food and Beverage Ordering
Don't fancy waiting in line for food and drinks? The My Disney Experience App has you covered. With Mobile Order, you can order meals and snacks from select Disney World restaurants right from your phone. Simply tap on "Order Food" under the "My Plans" section, select your restaurant and pick-up time, and choose your items. You can even pay for your order right from the app!
Viewing and Sharing Plans with Family and Friends
The My Disney Experience app is a great tool for coordinating plans with your party. You can add friends and family to your account and share plans with them. To do this, go to "My Friends & Family List" under the "My Profile" section. From there, you can send an invitation to connect to anyone you wish to share plans with.
Navigating the Parks with Interactive Maps
The My Disney Experience app includes interactive maps of the parks to help you navigate your way around. You can see the locations of attractions, restaurants, restrooms, and more. To access the maps, just tap "Park Maps" from the main menu.
Staying Up-to-Date with Real-Time Updates
Disney World can be unpredictable, and that's where the My Disney Experience app really shines. The app provides real-time updates on wait times for rides, showtimes, character meet and greets, and more. This information is invaluable for adjusting your plans on the fly and making the most of your Disney World visit.
Conclusion
The My Disney Experience App is a game-changer for anyone visiting Disney World. It consolidates all your planning into one place, saves you time with mobile ordering and FastPass+ selections, and keeps you informed with real-time updates. With this complete guide, you're now ready to navigate Disney World like a pro. Enjoy your magical adventure!