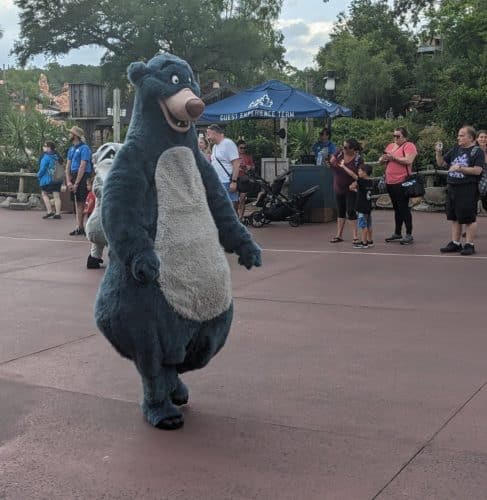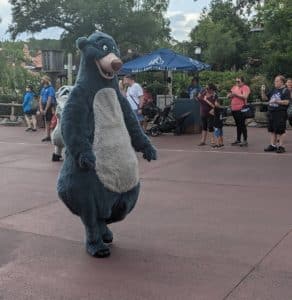 Disney Parks are known for their immersive experiences and beloved characters that bring magic to life. While the parks already feature an impressive array of characters, there are still some fan-favorite Disney characters who have yet to make their debut. In this article, we'll explore five Disney characters that we would love to see in Disney Parks, adding an extra dose of enchantment and excitement to the magical world of Disney.
Merlin from "The Sword in the Stone"
Merlin, the wise and whimsical wizard from "The Sword in the Stone," has captivated audiences with his magical abilities and witty personality. Imagine encountering Merlin in a live show or interactive experience, where he could teach guests about the power of imagination and even demonstrate a few magical tricks. With his iconic blue robe and pointy hat, Merlin would undoubtedly bring a touch of enchantment to any Disney Park.
Figment from "Journey into Imagination"
Figment, the mischievous purple dragon from the beloved Epcot attraction "Journey into Imagination," has a loyal fan following. Despite his limited appearances, Figment has become a symbol of the power of imagination and creativity. Having Figment make regular meet-and-greet appearances or starring in his own interactive experience would delight guests of all ages and remind them of the importance of embracing their imagination.
Update: We should be seeing Figment make an appearance in Epcot in Summer 2023.
Kuzco from "The Emperor's New Groove"
Kuzco, the arrogant but lovable emperor-turned-llama from "The Emperor's New Groove," has earned a special place in Disney fans' hearts. His humor and unique personality make him a perfect character for live entertainment or a themed attraction. Imagine a thrilling roller coaster that takes guests on a wild journey through the Peruvian jungle, narrated by Kuzco himself. This addition would bring a whole new level of excitement to Disney Parks.
Megara, the sassy and independent heroine from "Hercules," would make a fantastic addition to Disney Parks. With her quick wit and charm, Megara could host a captivating stage show or lead a dance party, showcasing her strong personality and iconic songs. Her presence would empower guests and inspire them to embrace their inner strength, just like Megara did in the beloved animated film.
The adorable robot duo, WALL-E and EVE, from the Pixar film "WALL-E," have captured the hearts of audiences around the world. Their love story and environmental message resonate deeply with viewers. Imagine meeting WALL-E and EVE in a themed area that highlights the importance of conservation and sustainability. It could include interactive exhibits, educational experiences, and a heartwarming meet-and-greet opportunity with the lovable robots.
While Disney Parks already boast an incredible lineup of characters, there are still some beloved figures that have yet to make their appearance. Characters like Merlin, Figment, Kuzco, Megara, WALL-E, and EVE would bring new dimensions of excitement, magic, and inspiration to Disney Parks. With their unique personalities and stories, they have the potential to create unforgettable experiences and enchant guests of all ages. Here's hoping we get to see these characters come to life in the magical world of Disney Parks soon.