Epcot
Last Updated on: September 25th, 2023
EPCOT, which stands for Experimental Prototype Community of Tomorrow, is one of the four theme parks at the Walt Disney World Resort in Florida. Known for its celebration of human achievement, technological innovation, and global culture, EPCOT offers a unique and educational experience for guests of all ages.
EPCOT is divided into two main areas: Future World and World Showcase. Future World is dedicated to innovation and exploration, showcasing exhibits and attractions that highlight advancements in science, technology, and the environment. Guests can journey through the history of communication in Spaceship Earth, explore undersea ecosystems at The Seas with Nemo & Friends, and experience thrilling attractions like Test Track and Soarin'.
World Showcase is a collection of pavilions representing different countries from around the world. Guests can immerse themselves in the culture, architecture, and cuisine of countries such as Mexico, China, Japan, France, and many more. Each pavilion offers unique dining options, entertainment, and shopping, allowing guests to experience a taste of global diversity.
Throughout the year, EPCOT hosts special events and festivals, including the EPCOT International Food & Wine Festival and the EPCOT International Flower & Garden Festival. These events showcase culinary delights, vibrant floral displays, live performances, and cultural showcases from around the world.
EPCOT is also home to iconic landmarks like the geodesic sphere of Spaceship Earth and the iconic World Showcase Lagoon, which serves as a stunning backdrop for nighttime spectaculars like IllumiNations: Reflections of Earth and the new-ish Epcot Forever show.
With its blend of imagination, innovation, and cultural immersion, EPCOT offers guests a unique and educational experience that celebrates the best of human achievement and global unity.
Whether you're exploring the possibilities of the future, sampling cuisines from around the world, or simply enjoying the beauty of the park's surroundings, EPCOT invites you to embark on a journey of discovery and inspiration.
Be sure to check out our Epcot History – Every Single Attraction Through the Years (1982 – Today)
Epcot Park Areas:
Epcot is broken up into two very distinct sections and then a number of themed pavilions within each:
World Celebration (formerly Future World)
World Showcase
Epcot Park Address:
200 Epcot Center Drive, Orlando, Florida 32821

Articles, Features and Directory Items:
Here is your complete guide to Walt Disney World's Epcot including attractions, restaurants, shows and rides past, present and future. As always, new pieces are added to this collection regularly.
Park Attractions
---
---
---
---
---
---
---
---
---
---
---
---
---
---
---
---
---
---
---
---
---
---
---
---
---
---
---
---
---
---
---
---
---
---
---
---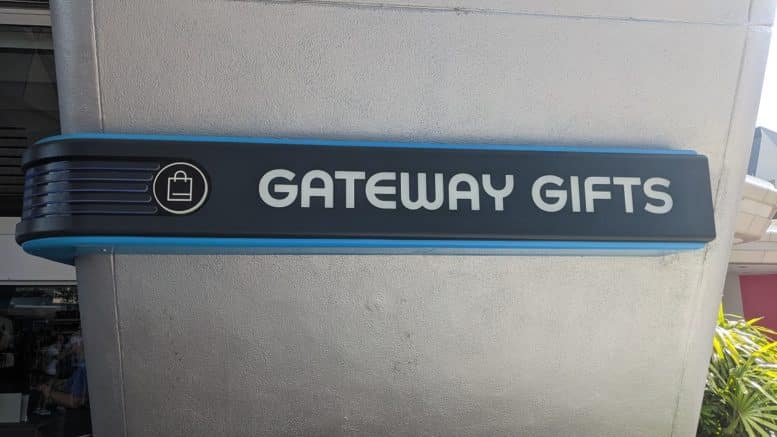 Here is everything you need to know about the Gateway Gifts shop at Walt Disney World's Epcot including history, reviews, fun facts, photos and more. I hope you find this listing informative and helpful!
---
---
---
---
---
---
---
---
---
---
---
---
---
---
---
---
---
---
---
---
---
---
---
---
---
---
---
---
---
---
---
---
---
---
---
---
---
---
---
---
---
---
---
---
---
---
---
---
---
---
---
---
---
---
---
---
---
---
---
---
---
---
---
---
---
---
---
---
---
---
---
---
---
---
---
---
---
---
---
---
---
---
---
---
---
---
---
---
---
---
---
---
---
---
---
---
---
---
---
---
---
---
Related Products
---
---
---
---
---
---
---
---
---
---
---
---
---
---
---
---
---
---
---
---
---
---
---
---
---
---
---
---
---
---
---
---
---
---
---
---
---
---
---
---
---
---
---
---
---
---
---
---
---
---
---
---
---
---
---
---
---
---
---
---
---
---
---
---
---
In the News
---