Here is everything you need to know about Walt Disney World's Epcot's Mission SPACE ride including history, fun facts, photos and more. I hope you find this listing informative and helpful!
Description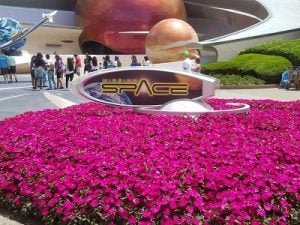 Mission: SPACE is an exhilarating space-themed attraction located at Epcot in Walt Disney World Resort, Florida. It offers guests the chance to experience what it's like to be an astronaut on a thrilling and realistic space mission.
The attraction is set in the fictional "International Space Training Center" (ISTC), where guests are recruited as trainee astronauts to embark on a journey to Mars. There are two different versions of the attraction:
Green Team: This is the less intense version of the attraction, suitable for guests who prefer a milder experience. It still provides an immersive space mission but with reduced intensity.

Orange Team: The Orange Team version offers a more intense and authentic experience, simulating the force and pressure of a real rocket launch and a dynamic journey to Mars. It's designed for guests seeking a more thrilling and realistic adventure.
Both versions of Mission: SPACE feature a motion simulator capsule where guests are seated in a mission cockpit with a control panel in front of them. Each crew member is assigned specific roles, such as navigator, pilot, commander, and engineer.
As the mission begins, the capsule simulates the sensations of liftoff, G-forces, and space travel. Guests must work together to complete their mission successfully, following instructions and responding to various challenges and obstacles along the way.
The attraction utilizes advanced simulation technology, immersive visuals, and a dynamic centrifuge to create an authentic spaceflight experience. This realism makes Mission: SPACE a unique and thrilling attraction for space enthusiasts and adventure seekers alike.
---
Fun Facts
It is estimated the the ride cost $100 million.
Rides of Mission SPACE experience G-force of 2.5g.
There are a number of tributes to the popular Horizons (the ride Mission SPACE replaced) throughout the ride.
---
Important Details
---