Walt Disney World's EPCOT Center opened on October 1, 1982. In the decades since that amazing day, dozens of shops, restaurants, attractions, shows and rides have come and gone. In my directory of all things Disney, I give details on a ton of current and extinct Disney attractions.
I thought it would be fun to take a look at a (relatively) current Epcot map and run through everything that has occupied space in the park over the years and where each was/is located. I say relatively current map because, as I'm sure you know, Epcot's Future World area is in the midst of a complete transformation to the new World Celebration. I thought a pre-construction map would be more helpful in matching things up rather than the new map which essentially removes the entire center of Future World.
Plotting a list of Epcot attractions through the years against a map seemed like a pretty straightforward and somewhat easy task. I couldn't have been more wrong. As you will see below, Epcot history is rich and nuanced and the park has changed way more over the years than you may realize.
(click on the map for a larger view)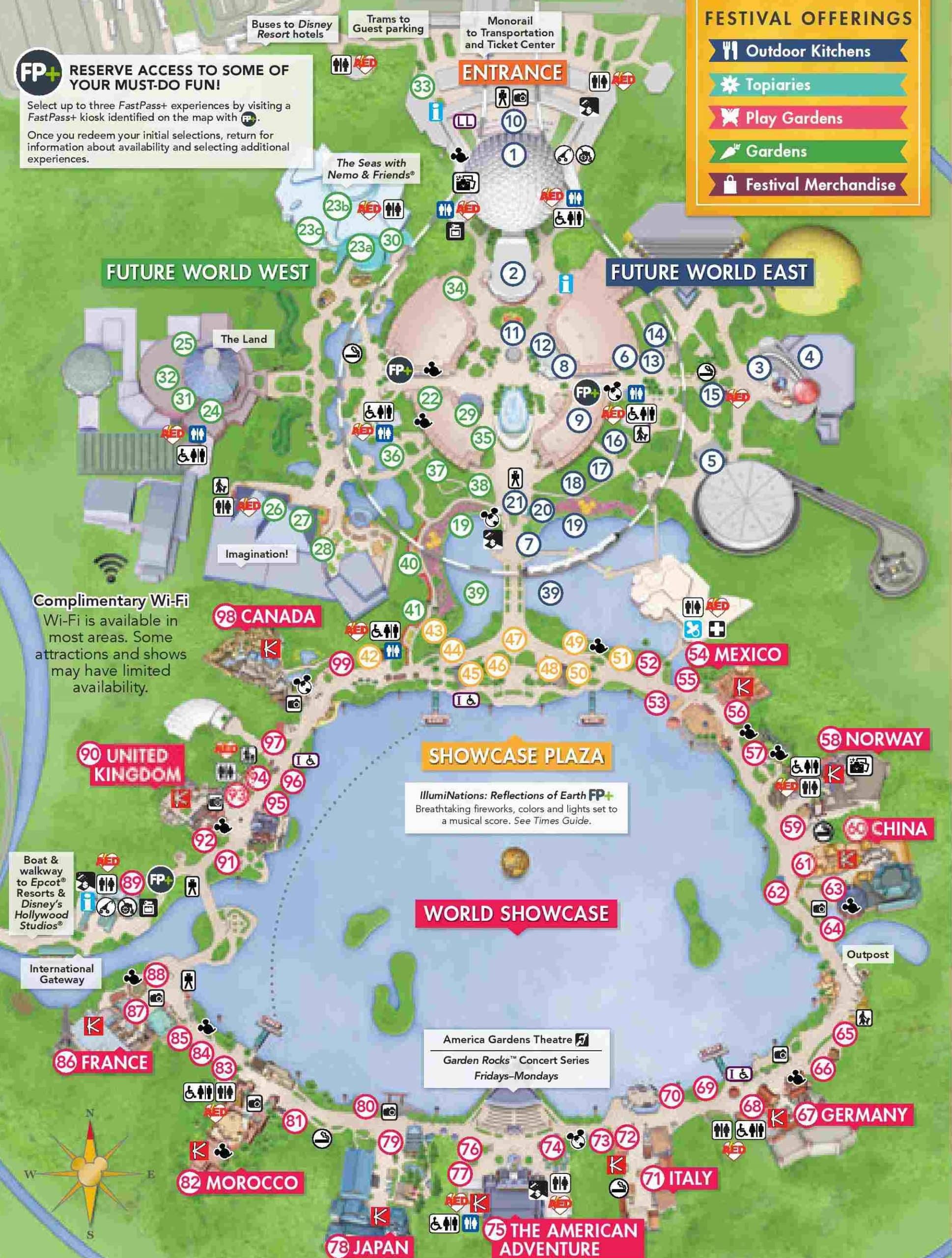 How to Use: Use the numbers on the map to identify a spot in the Epcot and then have a look at the list below to see a quick rundown of what was in each spot over the years. In some cases, there isn't a current attraction in a spot where one once was, so for those, I listed the attraction immediately after the closest existing one with a bit of a note after it. Click on the attraction names to get more information about each of them.
Please Note: Identifying some of this information was amazingly difficult and required a ton of research. I did my best in figuring things out, but I can't guarantee this to be 100% accurate. I will be updating and refining this post over time as I continue to research more Epcot history.
(Opening Day Attractions in Bold)
(!) Indicates a very early Epcot attraction, but was not open on October 1, 1982.
World Celebration / Future World Attractions:
Entrance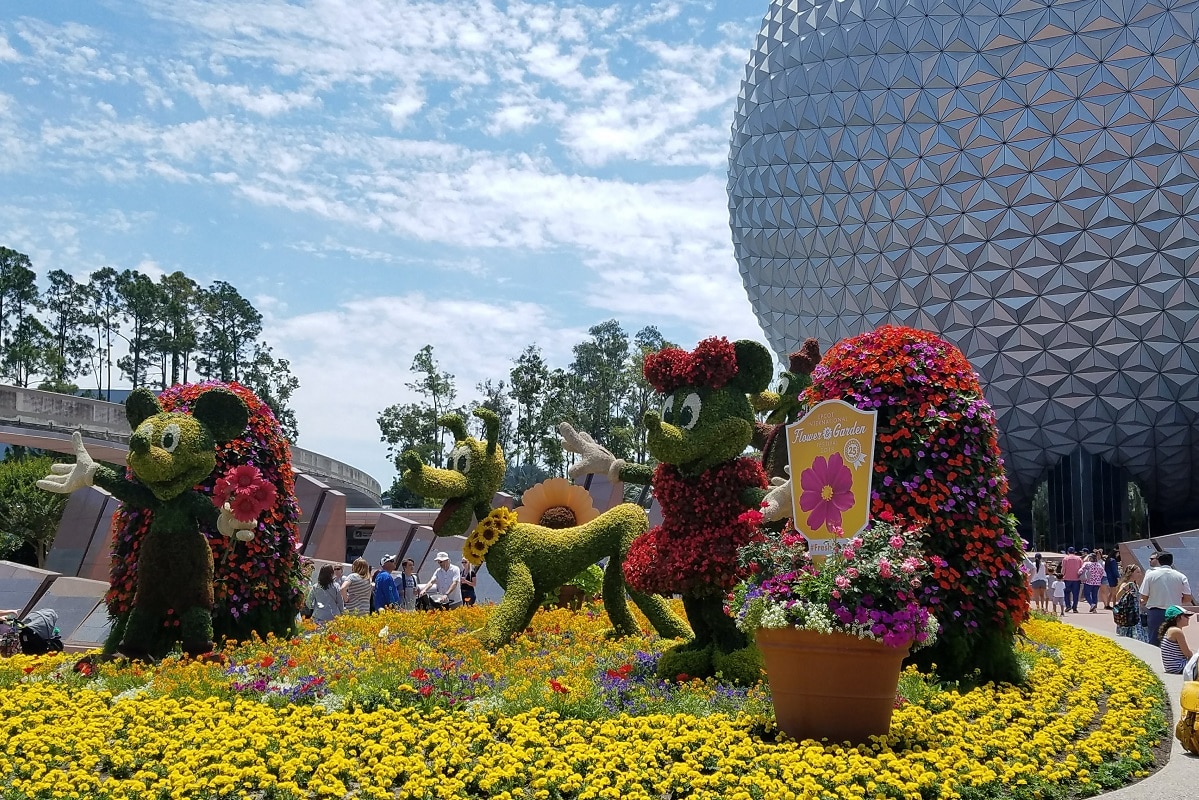 Leave a Legacy (1999-2019 for original installment; 2021-Today for new placement outside the Epcot entrance gates)
Gateway Gifts (1982-Today)
Camera Center (1982-Today)
1- Spaceship Earth (1982-Today)
2- Project Tomorrow (2007-Today); AT&T Global Neighborhood (1995-2004); Earth Station (1982-1995)
Mission: SPACE/Horizons Pavilion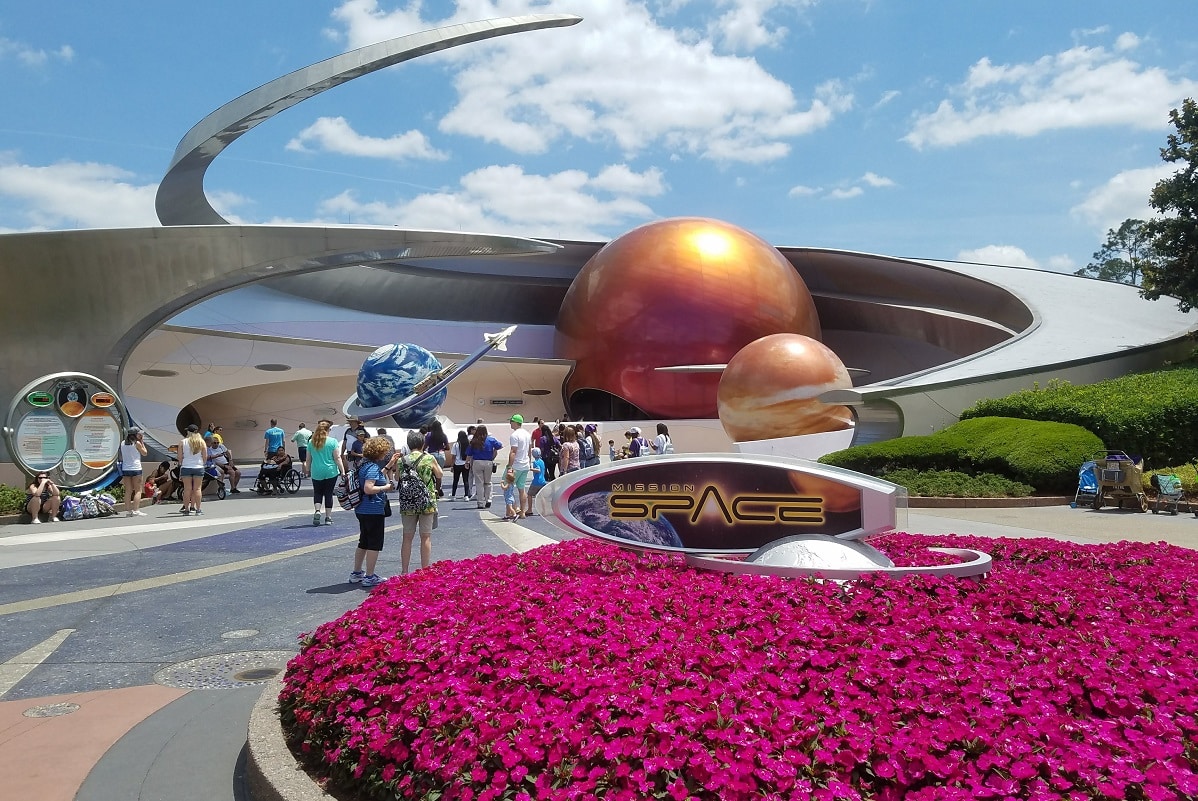 3- Mission: SPACE (2003-Today); Horizons (1983-1999)!
4- Advanced Training Lab (2003-Today)
Test Track/World of Motion Pavilion
5- Test Track (1999-Today); World of Motion (1982-1996)
Communicore East
6- Connections Café (2022-Today); Innoventions (1994-2019); Communicore (1982-1994)
Innoventions East Exhibits:
Apple Computer (1994 –1998)
Bill Nye – The Science Guy (1998 –1999)
Colortopia (2015 –2019)
Comfortville (1994 –1996)
Communications Dream Forum (1995 –2003)
Discover the Stories Behind the Magic (2001 –2002)
Disney Interactive (1996 –1997)
Disney's Internet Zone (1999 –2007)
Disney.com Interactive Zone (1998–1999)
Don't Waste It! (2008 –2011)
Environmentality Corner (2005–2012)
EPCOT Discovery Center (1996 –1998)
Family PC (1995 –1999)
Fantastic Plastics Works (2004 –2008)
Forests For Our Future (1999–2004)
Future Cars (1999–2001)
General Electric (1994 –1999)
General Motors (1994 –1999)
Hammacher Schlemmer (1994 –1997)
Habit Heroes (2012 –2016)
House of Innoventions (1999 –2009)
Look Into the Future (1999 –2001)
Magic House Show (1994 –1994)
Masco's Magic House Tour (1994 –1995)
Mission: SPACE Launch Center (2001 – 2003)
Mr. MIDI (June 1995 –1995)
Opportunity City (2004 –2006)
Oracle Corporation's Information Highway (1995 –1997)
Spectaculab (2017 –2019)
StormStruck (2008 –2016)
The Sum Of All Thrills (2009 –2016)
Take a Nanooze Break (2010 – 2019)
Test the Limits Lab (2003 –2015)
VISION HOUSE (2012–2015)
Web Site Construction Zone (1999 –2001)
Communicore East Exhibits:
8- Connections Café (2022-Today); Electric Umbrella (1994-2020); Stargate (1982-1994)
9- Creations Shop (2021-Today) and Club Cool (2021-Today); Mouse Gear (1999-2020); Centorium (1982-1999)
Universe of Energy Pavilion
14- Guardians of the Galaxy Cosmic Rewind (2022-Today); Ellen's Universe of Energy (1996-2017); Universe of Energy (1982-1996)
Note: This location is currently closed, but may eventually become the Play Pavilion. It is the Gold Dome to the right of the Universe of Energy Pavilion.
Body Wars (1989-2007)
Cranium Command (1989-2007)
The Making of Me (1989-2007)
Goofy About Health (1989-2007)
Pure & Simple (1989-2007)
Frontiers of Medicine (1989-2007)
Coach's Corner (1989-2007)
Fitness Fairgrounds (1989-2007)
Sensory Funhouse (1989-2007)
Wonder Cycles (1989-2007)
Anacomical Players (1989-2007)
Communicore West
22- Journey of Water (2023-Today); Epcot Character Spot (2006-2020); Pasta Pizza Ristorante (1994-2001); Sunrise Terrace Restaurant (1982-1994)
Innoventions West Exhibits:
AT&T (1994–1999)
Aladdin's Magic Carpet VR Adventure (1996–1997)
Alec Tronic (1994–1998)
Beautiful Science (1999–2004)
The Broadband Connection (1999–2001)
Discover magazine (1994–1997)
Eclectronics (1994–1998)
Enel/Infobyte VR Presentation (1996–1997)
Epcot's 25th Anniversary Gallery (2007–2008)
The Great American Farm (2004–2008)
The Great Piggy Bank Adventure (2009 –2015)
IBM (1994–1997)
IBM: Solutions for a Small Planet (1998–1999)
IBM Thinkplace (2002–2009)
Innoventions Pre-Show (1998-1999)
Inspired by Vision (1998–1999)
Knowledge Vortex (1999-2002)
LEGO Dacta (1994–1995)
Look Into the Future (2001–2007)
Medicine's New Vision (1999–2002)
Rockin' Robots' (2005–2010)
Sega Video Games (1994–1999)
Segway Central (2006–2013)
Silicon Graphics (1995–1997)
Slap Stick Studios (2008–2011)
Smarter Planet (2010–2012)
THINK, presented by IBM (2013 –2015)
Time Warner
Tom Morrow 2.0's Playground (2001–2007)
Too Small to See (2006–2008)
The Ultimate Home Theater Experience (1999 –1999)
Videonics (1994–1997)
Video Games of Tomorrow (1999–2001)
Video Game Playground (2005 –2015)
Where's The Fire? (2004 –2014)
Communicore West Exhibits:
FutureCom (1982-1994)
Epcot Outreach (1983-1994)
Teacher's Center (1983-1994)
29- Fountain View (1994-2020); Sunrise Terrace Restaurant (1982-1994)
35- Club Cool (2005-2019); Ice Station Cool (1998-2005); Walt Disney Imagineering Labs (1994–1997); Expo Robotics (1988-1994)
23- The Seas With Nemo and Friends (2006-Today); The Living Seas (1986-2006)!
23- Turtle Talk with Crush (2004-Today)
30- Coral Reef Restaurant (1986-Today)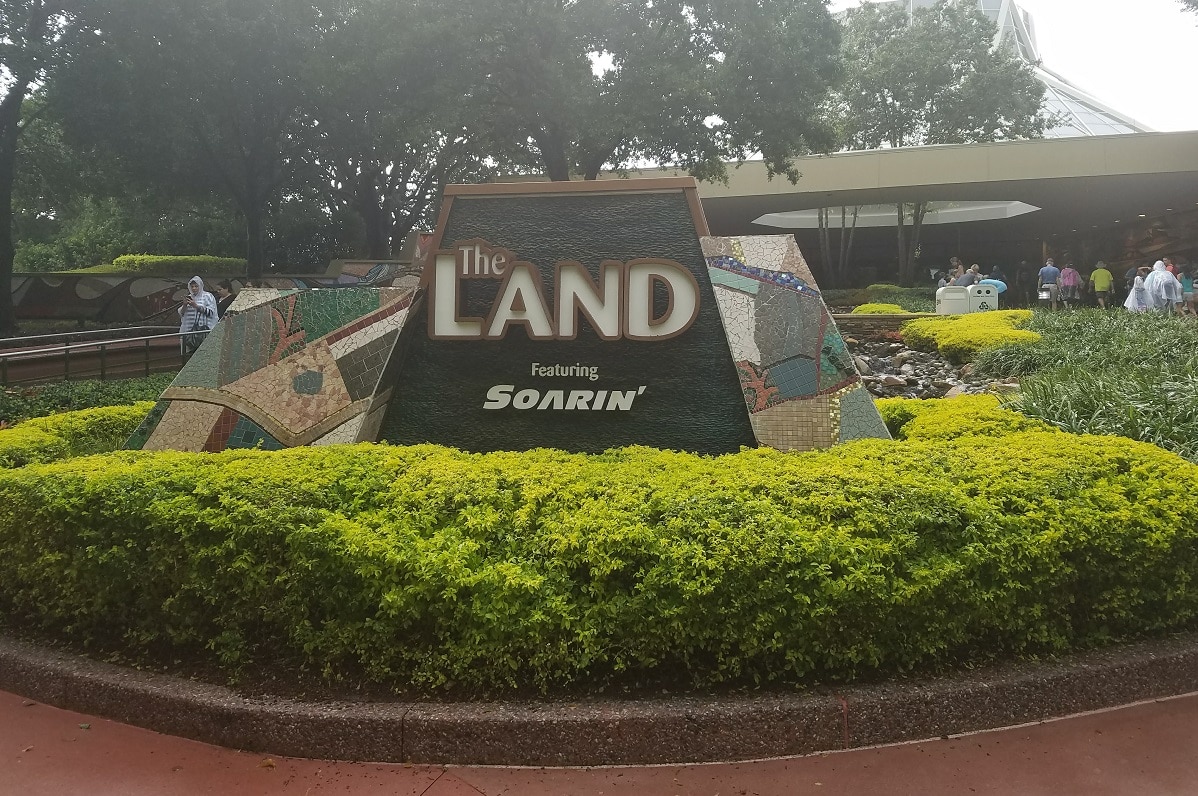 24- Soarin (2005-Today); Food Rocks (1994-2004); Kitchen Kabaret (1982-1994)
24- Soarin (2005-Today); Green Thumb Emporium (1993-2004); Broccoli & Co (1982-1993)
25- Living with the Land (1993-Today); Listen to the Land (1982-1993)
25- Awesome Planet (2020-Today); Circle of Life: An Environmental Fable (1995-2018); Symbiosis (1982-1995)
31- Sunshine Seasons (2004-Today); The Sunshine Season Food Fair (1994-2004); Farmers Market (1982-1993)
32- The Garden Grill (1993-Today); The Land Grille Room (1986-1993); The Good Turn (1982-1986)
26- Journey Into Imagination with Figment (2002-Today); Journey Into Your Imagination (1999-2001); Journey Into Imagination (1983-1998)!
27- ImageWorks (1999 to Today in current location. Was an opening day attraction, but was located above the Imagination ride where the DVC lounge currently is)
28- Disney & Pixar Short Film Festival (2015-Today); Captain EO (2010-2015); Honey I Shrunk the Audience (1994-20190); Captain EO (1986-1994); Magic Journeys (1982-1986)
World Showcase Attractions:
42- Refreshment Port (1982-Today)
45- Port of Entry (1987-Today)
48- Disney Traders (1987-Today)
Odyssey Restaurant (1982-1994)
89- International Gateway (Opened 1990)
World Traveler (1990-Today)
Disney Park(s) in this Post:
Epcot