Here is everything you need to know about Walt Disney World's Epcot's extinct Maelstrom attraction including history, fun facts, photos and more. I hope you find this listing informative and helpful!
Maelstrom | Disney World Description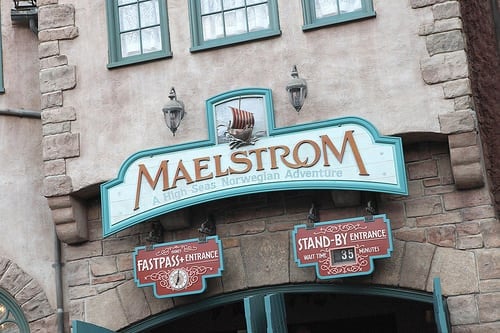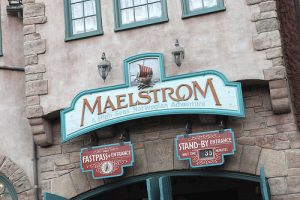 Maelstrom was a dark ride located in Epcot's Norway pavilion from 1988-2014. It was a flume (water) ride which took riders through Norway's history. Maelstrom was closed in 2014 to make way for Frozen Ever After as Disney looked to give their hit movies more of a presence in Epcot as they had in other Disney World parks.
---
Maelstrom | Disney World Fun Facts
The ride was set in Norway and took guests on a journey through the country's history and folklore, with scenes featuring trolls, polar bears, and a breathtaking finale that took guests down a waterfall.
Maelstrom was a dark ride, which meant that it was an indoor attraction with a track that the boats followed and scenes that were lit with special effects.
The ride was known for its dramatic drops, which provided thrills for guests, and its use of Audio-Animatronics technology, which brought the characters and scenes to life.
The Maelstrom boats were designed to look like Viking ships, complete with wooden hulls, sails, and dragon heads on the bow.
---
Maelstrom | Disney World Details
Maelstrom | Disney World Experience:
---
---