Here is everything you need to know about Walt Disney World's extinct Magic Journeys Show including history, fun facts, photos and more. I hope you find this listing informative and helpful!
Magic Journeys | Disney World Description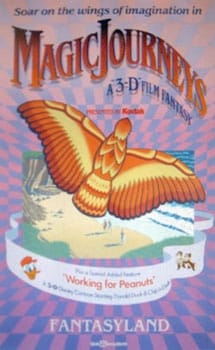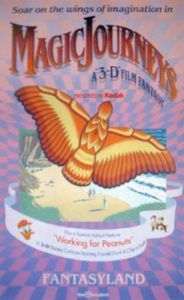 Magic Journeys was a 3D fantasy film that was shown in the Journey Into Imagination Pavilion in Epcot's Future World. It was an original Epcot attraction and ran until 1986, when it was replaced by Captain EO.
It then ran in the Magic Kingdom's Fantasyland Theater from 1987-2002 when it then gave way to the Legend of the Lion King stage show.
---
Magic Journeys | Disney World Fun Facts
The song Makin Memories was written by Disney legends Bob and Richard Sherman.
---
Magic Journeys | Disney World Details
Magic Journeys | Disney World Experience:
---
---