Here is everything you need to know about Walt Disney World's Epcot's extinct Captain EO show including history, fun facts, photos and more. I hope you find this listing informative and helpful!
Captain EO | Disney World Description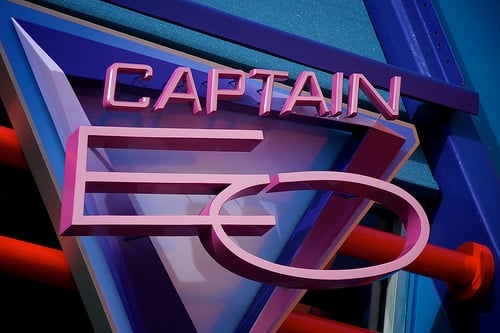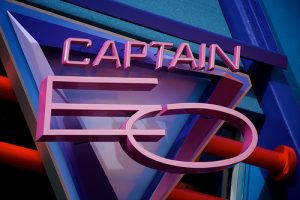 Captain EO was Disney's first 4D movie. It starred the King of Pop Michael Jackson, was produced by George Lucas and directed by Francis Ford Coppola. It ran at Disney World's Epcot from 1986-1994 and then again from 2010-2015 as a tribute to Jackson after his death. The movie was located where the Disney & Pixar Short Film Festival is now in the Imagination Pavilion of Epcot's Future World.
Key Cast Members:
Captain EO: Michael Jackson
Supreme Leader: Anjelica Houston
Idey: Debbie Lee Carrington
Ody: Cindy Sorenson
Major Domo: Gary Depew
Hooter: Tony Cox
Commander Bog: Dick Shawn
Key Crew Members:
Director: Francis Ford Coppola
Producer: George Lucas
Writer: Rusty Lemorande
---
Captain EO | Disney World Fun Facts
Captain EO was a science fiction musical film that told the story of a captain and his crew on a mission to save a planet from an evil queen.
Michael Jackson starred in the film as Captain EO, and also contributed to the soundtrack, which included the hit song "We Are Here to Change the World."
Captain EO was a groundbreaking film and attraction, and was one of the first to use a combination of 3D film and special effects, including laser lights and fog.
The film was highly popular among guests, who appreciated its innovative use of technology and its catchy music.
Captain EO was also an important part of Disney's efforts to promote technology and innovation, and helped to set the stage for future innovations in theme park attractions.
The attraction ran at Disneyland from 1986 to 1997, and at Epcot from 1986 to 1994, before being replaced by other attractions. However, the attraction was brought back at Disneyland and Disney California Adventure in 2010 for a limited time in response to popular demand.
---
Captain EO | Disney World Details
---