Here is everything you need to know about Walt Disney World's Epcot's Living with the Land ride including history, fun facts, photos and more. I hope you find this listing informative and helpful!
Living with the Land Description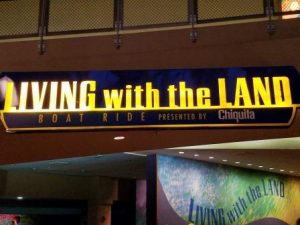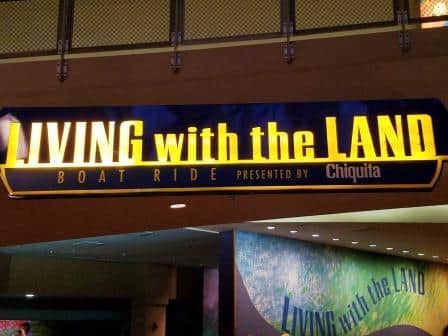 On Epcot's Living with the Land, sail through the greenhouses of The Land Pavilion on a boat tour and behold 9-pound lemons, Mickey-shaped pumpkins and more!
Gain a newfound appreciation for where your food comes from on this cruise through the living laboratories of Epcot.
Many of your favorite foodstuffs—chocolate, coffee, vanilla, tomatoes and rice, to name a few—grow on trees, vines and now even in soil-less environments. See firsthand how Disney's horticulturalists are using innovative growing techniques and cross-breeding high-yield crops with the goal of sustaining our growing global population.
Multimedia displays of diverse eco systems, from rain forest to farmstead, bring our agricultural history to life. As you cruise by, hear about mankind's past successes, failures, lessons learned and hopeful future when it comes to living off the land.
View specimens of produce from around the world, some modified to jaw-dropping effect, in the pavilion's 4 greenhouses. Live eels, tilapia, catfish, freshwater shrimp and American alligators are also on display as you travel though the fish farm.
---
Living with the Land Fun Facts
The ride was originally called 'Listen to the Land.'
This ride utilizes a number of elements from the (unfortunately) not built Western River Expedition which was supposed to be built in the Magic Kingdom's Frontierland.
The greenhouse contains the 'most productive tomato plant in the world' according to Guinness World Records.
When the ride first opened (as Listen to the Land), it was narrated by a live cast member.
---
Living with the Land Details
Disney Resort: Walt Disney World Resort
Disney Park: Epcot
Park Area: Epcot Land Pavilion
Attraction Type: Ride
Year Opened: 1982
Replaced: Original Attraction
---
---