Here is everything you need to know about Walt Disney World's Epcot's Living with the Land ride including history, fun facts, photos and more. I hope you find this listing informative and helpful!
Living with the Land | Disney World Description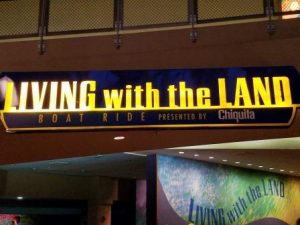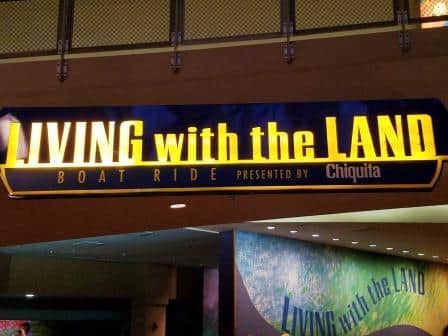 Living with the Land is a unique and educational boat ride located in Epcot's Future World at Walt Disney World Resort, Florida. This attraction takes guests on a fascinating journey through various ecosystems and showcases the innovative techniques used in sustainable agriculture and aquaculture.
As guests board their boats, they are transported to the Living with the Land greenhouse, where they embark on a serene and informative tour. The greenhouse is an impressive display of cutting-edge agricultural technology, featuring a wide range of plants, crops, and aquatic life.
The attraction is divided into several sections, each representing different agricultural practices and concepts. Guests will pass through scenes showcasing traditional farming methods, as well as modern and experimental techniques designed to address environmental challenges and improve food production.
Living with the Land highlights the importance of conservation and sustainability. Guests can observe various crops growing in innovative ways, including using hydroponics and aeroponics, as well as sustainable aquaculture practices.
One of the most popular parts of the attraction is the "biotechnology" section, where guests can see fruits and vegetables growing in creative shapes, sometimes referred to as "mickey-shaped" produce.
Throughout the boat ride, informative narration and displays provide insights into the significance of each agricultural practice and its potential impact on food production for the future.
Living with the Land is not just an attraction but also a research facility where Disney horticulturists and scientists conduct experiments to develop new agricultural methods and improve environmental sustainability.
The attraction aligns with Epcot's overall theme of promoting innovation, technology, and the possibilities of the future. It serves as a reminder of the importance of caring for the Earth and its resources.
---
Living with the Land | Disney World Fun Facts
The ride was originally called 'Listen to the Land.'
This ride utilizes a number of elements from the (unfortunately) not built Western River Expedition which was supposed to be built in the Magic Kingdom's Frontierland.
The greenhouse contains the 'most productive tomato plant in the world' according to Guinness World Records.
When the ride first opened (as Listen to the Land), it was narrated by a live cast member.
---
Living with the Land | Disney World Details
---