Here is everything you need to know about Walt Disney World's Epcot's Reflections of China show including history, fun facts, photos and more. I hope you find this listing informative and helpful!
Reflections of China | Disney World Description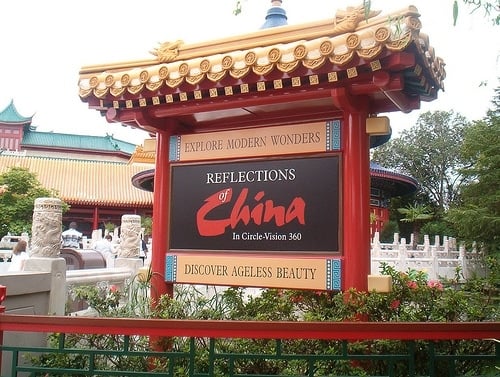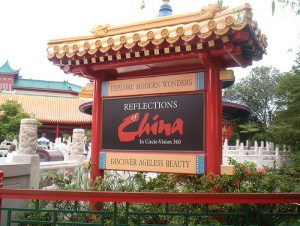 Journey through ancient and modern China while watching Reflections of China: a 14-minute Circle-Vision 360° film, screening in the China Pavilion.
Follow along as Tang Dynasty poet Li Bai guides you through the sights and sounds of China.
Float down the Haungpu River to Shanghai, one of China's most modern and vibrant cities, and see historic Nanjing Road. Witness martial artistry in the gentle, fluid movements of tai chi and the agile acrobatics of the Peking Opera Company.
Scale the hauntingly beautiful Huangshan mountain range to the mythical Sea of Clouds, the inspiration of poets and painters for centuries. Then follow the Yangtze River to the water-bound city of Suzhou, dubbed "the Venice of the East" by Marco Polo.
There's even more to savor: watch as regional delicacies are prepared on the spot at a busy night market in Xinjiang Province, and trek across the Gobi Desert on the ancient Silk Road to Inner Mongolia, where nomadic horsemen ride free. Enter the walls of Beijing's impossibly vast Forbidden City, and explore the craggy formations of Shilin Stone Forest.
And thanks to spectacular "wraparound" Circle-Vision 360° cinematography, you'll feel as if you're really there! (source)
Related Music:
---
Reflections of China | Disney World Details
Disney Resort: Walt Disney World Resort
Disney Park: Epcot
Park Area: Epcot China Pavilion
Attraction Type: Show
Year Opened: 2003
Replaced: The Wonders of China
---
---