Here is everything you need to know about Walt Disney World's Epcot's extinct The Circle of Life show including history, fun facts, photos and more. I hope you find this listing informative and helpful!
The Circle of Life | Disney World Description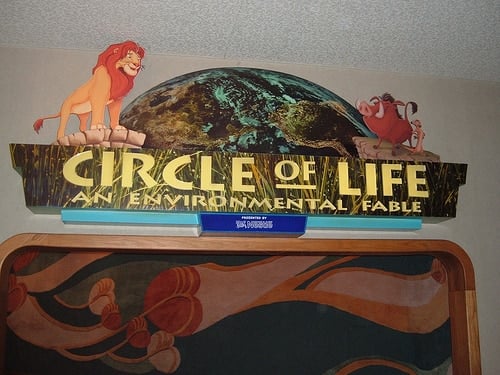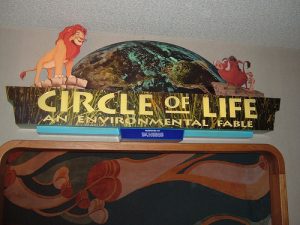 The Circle of Life is a 20-minute widescreen film about conservation, with color commentary from the stars of Walt Disney's The Lion King.
Laugh and learn as Simba teaches Timon and Pumbaa an important lesson about the environment.
When the talkative twosome start cutting down trees to build Hakuna Matata Lakeside Village, Simba steps in to remind them that nature, while majestic, is also very fragile: Hakuna matata may be a good philosophy for everyday situations, but choosing not to worry about our planet could spell disaster!
The film features a magical mix of animation and live action. Presented in stunning 70mm footage shot in over 30 countries, this panoramic film provides a wonderful opportunity to introduce youngsters to the concept of eco kindness.
---
The Circle of Life | Disney World Details