Here is everything you need to know about the amazing Awesome Planet show at Walt Disney World's Epcot including history, reviews, fun facts, photos and more. I hope you find this listing informative and helpful!
Awesome Planet | Disney World Description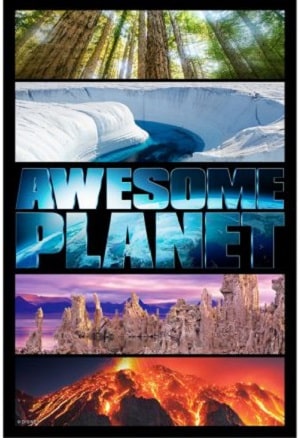 Awesome Planet is a 10-minute film that showcases the beauty and diversity of the planet Earth. The film is shown in the Land pavilion at Epcot in Walt Disney World and is part of an ongoing effort by Disney to promote conservation and sustainability.
Narrated by actor Ty Burrell, Awesome Planet uses stunning footage and special effects to take guests on a journey around the world, highlighting the interconnectedness of all living things and the importance of preserving the natural world. The film features original music by composer Steven Price and was produced in collaboration with the National Geographic Society.
In addition to the film, the Land pavilion also features several other attractions and exhibits focused on conservation and sustainable agriculture, including the Living with the Land boat ride and the Garden Grill restaurant, which serves fresh produce grown in the pavilion's hydroponic gardens.
Awesome Planet debuted in January 2020 and has been praised by guests and critics alike for its breathtaking visuals and powerful message of environmental stewardship.
---
Awesome Planet | Disney World Details
---