Here is everything you need to know about Walt Disney World's Epcot's Journey into Imagination with Figment ride including history, fun facts, photos and more. I hope you find this listing informative and helpful!
Journey into Imagination with Figment | Disney World Description
Figment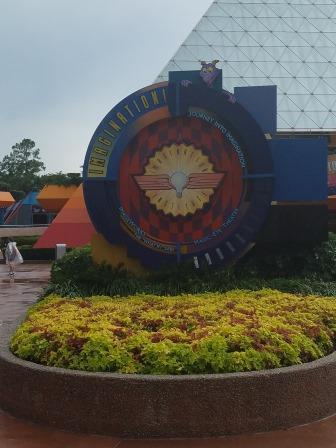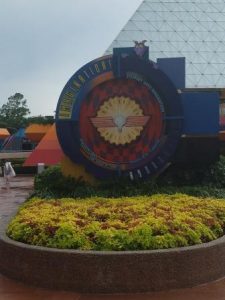 the playful, purple dragon is your guide on Journey into Imagination with Figment, a whimsical ride through the Imagination Institute.
Climb aboard your carriage and get ready for surprises galore as you travel through Dr. Channing's sensory labs. Little ones will love learning and laughing about the 5 senses—sound, sight, smell, touch and taste—on this madcap musical tour with Figment.
Listen, Look and Let the Smeller Beware!
The Institute's beleaguered chairman Dr. Nigel Channing (played by Eric Idle) sets out to prove how the 5 senses capture the imagination but is upstaged by the mischievous Figment, who sabotages the doctor's sound experiment, interferes with the eye chart and causes quite a stink in the Smell Lab.
Then up becomes down as you cruise through Figment's fluorescent, topsy-turvy house and discover that imagination really does work best when set free! (source)
---
Journey into Imagination with Figment | Disney World Details
---