Here is everything you need to know about Walt Disney World's Epcot's Journey into Imagination with Figment ride including history, fun facts, photos and more. I hope you find this listing informative and helpful!
Description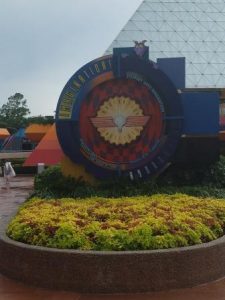 "Journey into Imagination with Figment" is an attraction located in the Epcot theme park at Walt Disney World Resort. It is the third iteration of the "Journey into Imagination" attraction and features the character Figment, a mischievous purple dragon.
The experience begins at the Imagination Institute, where guests are taken on a whimsical journey through the creative process and the power of imagination. Led by the lovable Figment and the Institute's scientist, Dr. Nigel Channing, guests are invited to explore the sensory labs, where they can discover how the five senses impact imagination.
Throughout the attraction, Figment injects humor and mischief into the proceedings, emphasizing the importance of imagination and the joy of creative thinking. The ride combines practical effects, audio-animatronics, and colorful scenes to engage guests' senses and spark their imagination.
"Journey into Imagination with Figment" showcases the value of imagination and encourages guests to embrace their own creative abilities. It emphasizes the idea that imagination is limitless and that the power of creativity can lead to exciting and unexpected discoveries.
While the current version of the attraction has undergone changes over the years, Figment has remained a beloved character, known for his playful personality and memorable catchphrase, "Imagination works best when it's set free!"
"Journey into Imagination with Figment" is a family-friendly attraction that appeals to guests of all ages, particularly those who appreciate the whimsical and imaginative elements of Disney storytelling. It continues to entertain and inspire visitors by celebrating the wonders of the imagination.
---
Important Details
---