Here is everything you need to know about Walt Disney World's Epcot's The Seas with Nemo & Friends ride including history, fun facts, photos and more. I hope you find this listing informative and helpful!
The Seas with Nemo & Friends | Disney World Description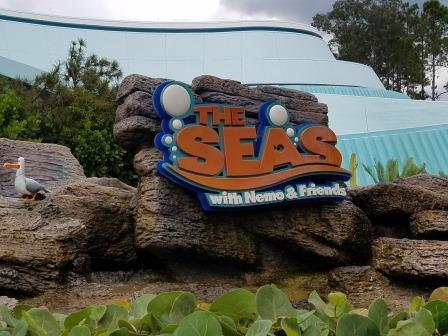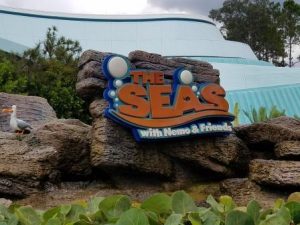 Go under the sea—without getting wet—on this attraction based on Disney•Pixar's Finding Nemo which finds Nemo lost again.
Join Marlin and Dory on an adventure to find the ever elusive clownfish Nemo.
Board a "clamobile" and descend below the waves into a "Big Blue World" where Nemo and his friends flit through brightly colored coral reefs and gently swaying sea anemones. Swim with Mr. Ray and his school and see ultra-cool, ultraviolet "jellies."
Dodge underwater mines, a toothy angler fish and an even toothier Bruce the shark as he lurks in the rusted hull of a sunken ship. Then catch a ride on the righteous EAC (East Australian Current) with sea turtle Crush and his little dude Squirt, and watch it barrel over you. Awesome! (source)
Related Music:
---
The Seas with Nemo & Friends | Disney World Details
---
---