Here is everything you need to know about the amazing Pixar movie Finding Nemo  including casting, reviews, fun facts and more. I hope you find this listing informative and helpful!
Finding Nemo  Description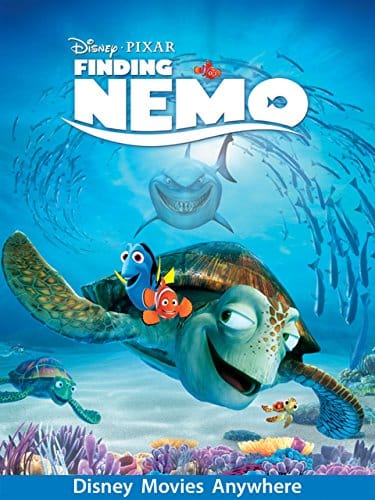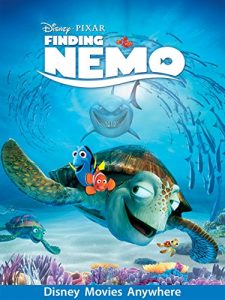 From the Academy Award(R)-winning creators of "Toy Story" and "Monsters, Inc." (2001, Best Animated Short Film, "For The Birds"), it's "Finding Nemo," a hilarious adventure where you'll meet colorful characters that take you into the breathtaking underwater world of Australia's Great Barrier Reef. Nemo, an adventurous young clownfish, is unexpectedly taken to a dentist's office aquarium. It's up to Marlin (Albert Brooks), his worrisome father, and Dory (Ellen DeGeneres), a friendly but forgetful regal blue tang fish, to make the epic journey to bring Nemo home. Their adventure brings them face-to-face with vegetarian sharks, surfer dude turtles, hypnotic jellyfish, hungry seagulls, and more. Marlin discovers a bravery he never knew, but will he be able to find his son?
---
Finding Nemo  Cast:
Albert Brooks: Marlin
Ellen DeGeneres: Dory
Alexander Gould: Nemo
Willem Dafoe: Gill
Brad Garrett: Bloat
Allison Janney: Peach
Stephen Root: Bubbles
Austin Pendleton: Gurgle
Vicki Lewis: Deb and Flo
Joe Ranft: Jacques
Geoffrey Rush: Nigel
Andrew Stanton: Crush
Elizabeth Perkins: Coral
Nicholas Bird: Squirt
Bob Peterson: Mr. Ray
Barry Humphries: Bruce
Eric Bana: Anchor
Bruce Spence: Chum
Bill Hunter: Philip Sherman
LuLu Ebeling: Darla
Jordy Ranft: Tad
Erica Beck: Pearl
Erik Per Sullivan: Sheldon
John Ratzenberger: the school of moonfish
---
Finding Nemo  Crew:
Director: Andrew Stanton
Producer: Graham Walters
Music: Thomas Newman
---
Finding Nemo  Details
Finding Nemo  Trailer:
---