Here is everything you need to know about Walt Disney World's Epcot's Spaceship Earth ride including history, fun facts, photos and more. I hope you find this listing informative and helpful!
Spaceship Earth | Disney World Description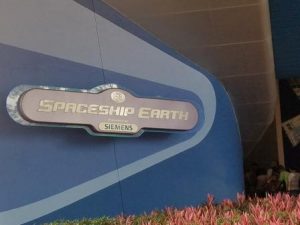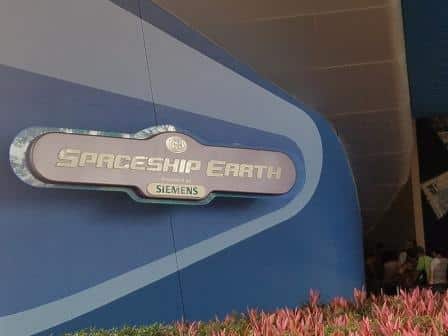 Spaceship Earth is an iconic attraction located in Epcot, a theme park at Walt Disney World Resort in Florida. It is a large geodesic sphere structure that serves as the centerpiece of the park, and houses a dark ride attraction that takes guests on a journey through the history of human communication.
The ride begins with a slow ascent to the top of the sphere, where guests are transported back in time to the prehistoric era and witness the development of human communication, from cave paintings to the printing press, to the internet and beyond. The ride features a combination of animatronics, audio-animatronics, and special effects, all designed to transport guests through different eras of human history.
Spaceship Earth has been a beloved attraction at Epcot since the park opened in 1982, and has undergone several updates and refurbishments over the years to keep it fresh and relevant. In 2020, it underwent a major overhaul and was reimagined as a new attraction called "Spaceship Earth: Our Shared Story," which features updated narration and interactive elements that allow guests to help shape the future of human communication.
Overall, Spaceship Earth is one of the most iconic and recognizable attractions at Walt Disney World, and is a must-visit for anyone interested in the history of human communication and the evolution of technology.
---
Spaceship Earth | Disney World Fun Facts
Number of tiles on Spaceship Earth: 11,324
Height of the structure: 180 ft.
Length of the ride: 15 minutes
It took 26 months to build Spaceship Earth.
The astronauts that were in the now-removed space station scene can now be found in Space Mountain.
The magic wand placed on the sphere in 2000, was 25-stories tall.
The magic wand decoration lasted from 2000-2007.
Sci-Fi author Ray Bradbury was instrumental in the story creation for Spaceship Earth.
The ride actually had a theme song, Tomorrow's Child, that played at the end of the ride from 1986-1994.
---
Spaceship Earth | Disney World Details
---