Here is everything you need to know about Walt Disney World's Epcot's extinct Innoventions attraction including history, fun facts, photos and more. I hope you find this listing informative and helpful!
Innoventions | Disney World Description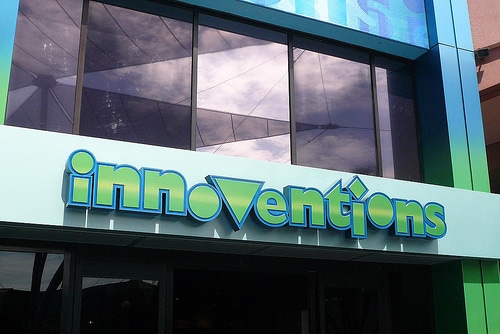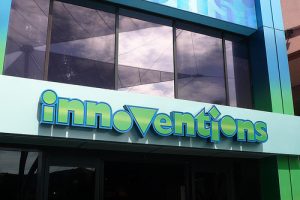 Innoventions was a exhibition hall in Epcot's Future World area that was focused primarily on the technology of today and tomorrow. At Innoventions, you could entertain your curiosities about science and technology inside a vibrant pavilion featuring fun activities and exhibits. Innoventions let you experience hands-on, high-tech exhibitions that are like a thrill ride for your mind!
---
Innoventions | Disney World Fun Facts
An original Innoventions partner was Sega and a number of its early exhibits showcased the Sega consoles and accessories of the day.
Innoventions was made up of a West and East building similar to its predecessor Communicore. The Innoventions East building is where Connections Café, Creations Shop and Club Cool are now and the Innoventions West building has been completely removed in favor of the Journey of Water attraction.
---
Innoventions | Disney World Details
---