Here is everything you need to know about Walt Disney World's Epcot's Bijutsu-kan Gallery attraction including history, fun facts, photos and more. I hope you find this listing informative and helpful!
Bijutsu-kan Gallery | Disney World Description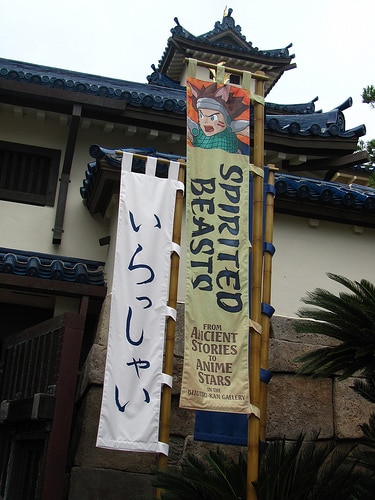 Delve into the origin and evolution of kawaii—Japan's "cute" culture—at Bijutsu-kan Gallery, a museum located at the Japan Pavilion.
Step inside this charming exhibit and you can't help but break into a smile.
The first item that will undoubtedly catch your eye is a sizeable Melty-Go-Round statue formed in the shape of a Harajuku girl. Created by Japanese artist and designer Sebastian Masuda, this mixed media piece is filled with a colorful array of jewelry, toys and tchotchkes from his travels. It makes the perfect preamble to the types of items you'll find on display.
Kawaii (pronounced like Hawai'i) means cute or loveable—and represents an obsession with all things darling. Think Hello Kitty ©SANRIO CO., LTD, which is included in this special showing.
Visit this exhibition and you'll explore the history of kawaii design and discover how it's rooted deep in the country's Shinto past. You'll also learn why it's become a fundamental aspect of Japanese culture and has developed as a means of expressing one's self at home, work and play. Cuteness literally pervades everything from fashion, food and housewares to architectural structures such as schoolhouses.
Historical artifacts are showcased to illustrate the early emergence of this phenomenon, while a replica of a modern Tokyo apartment is sure to wow. You won't believe the sheer volume of items available for cute-minded superfans to fill their lives with wall-to-wall cuddly characters and delightful decor. (source)
---
Bijutsu-kan Gallery | Disney World Details
---