Here is everything you need to know about Walt Disney World's Epcot's extinct Illuminations: Reflections of Earth show including history, fun facts, photos and more. I hope you find this listing informative and helpful!
Illuminations: Reflections of Earth | Disney World Description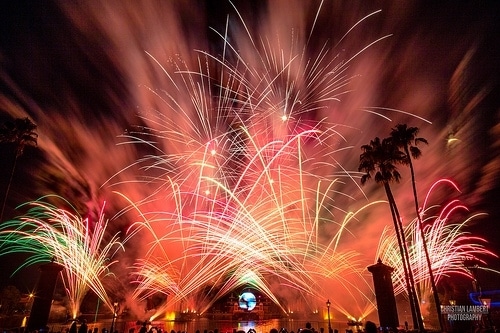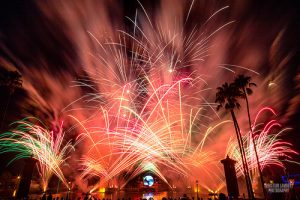 Behold the past, present and future of Earth in Illuminations- a stunning fireworks show that celebrates the spirit of humanity.
Illuminations: Reflections of Earth: The Story of Earth
Gather around the World Showcase Lagoon to witness the incredible history of our planet.
Part One: The Earth Is Born
Earth's fiery birth begins with flames and fireworks erupting from the lagoon. Beneath a swarm of heavenly explosions, red and golden lights blaze on the shimmering waters. As the volcanic effects subside, a glowing globe glides peacefully across the waters.
Part Two: The Triumph of Life
Our individual stories culminate in one adventurous tale. The illuminated surface of the globe reveals the history of humanity and the achievements of our time.
Part Three: Hope for the Future
Comets of light race into the sky, before the globe blossoms like a lotus flower, revealing a torch ablaze with our dreams. A chorus of voices rises as the entire lagoon dances with bursts of joyous white light. (source)
Related Music:
---
Illuminations: Reflections of Earth | Disney World Fun Facts
The show lasts 13 minutes.
The Earth Globe at the center of the show is 28-feet in diameter.
There are 180,000 Light Emitting Diodes on the Earth Globe.
The island where the Earth Globe sits weight 350 tons and has 258 strobe lights on it.
The score for Illuminations was created by British composer Gavin Greenway.
The show requires 2,800 shells of fireworks.
The show requires 67 computers to control all the various aspects of it.
---
Illuminations: Reflections of Earth | Disney World Details
---
---