Here is everything you need to know about the amazing Disney movie 102 Dalmatians including casting, reviews, fun facts and more. I hope you find this listing informative and helpful!
102 Dalmatians Description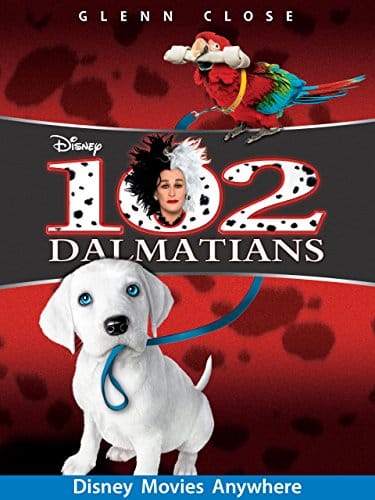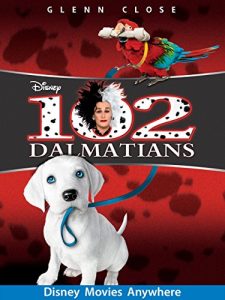 In 102 Dalmatians, a hilarious adventure, starring the audacious Oddball, the spotless Dalmatian puppy on a search for her rightful spots, and Waddlesworth, the wisecracking, delusional macaw who thinks he's a Rottweiler. Barking mad, this unlikely duo leads a posse of puppies on a mission to outfox the wildly wicked, ever-scheming Cruella De Vil (Glenn Close). It's filled with chases, close calls, hilarious antics, and thrilling escapes all the way from London through the streets of Paris – and a Parisian bakery.
---
102 Dalmatians Cast:
Glenn Close: Cruella de Vil
Ioan Gruffudd: Kevin Shepherd
Alice Evans: Chloe Simon
Tim McInnerny: Alonzo
David Horovitch: Dr. Pavlov
Ian Richardson: Mr. Torte QC
Gérard Depardieu: Jean-Pierre LePelt
Eric Idle: Waddlesworth (voice), The Parrot
Carol MacReady: Agnes
Ben Crompton: Ewan
Kerry Shale: Le Pelt's Assistant
Ron Cook: Mr. Button
---
102 Dalmatians Crew:
Director: Kevin Lima
Producer: Edward Feldman
Music: David Newman
---
102 Dalmatians Details
102 Dalmatians Trailer:
---