Here is everything you need to know about the amazing Disney movie A Very Merry Pooh Year including casting, reviews, fun facts and more. I hope you find this listing informative and helpful!
A Very Merry Pooh Year Description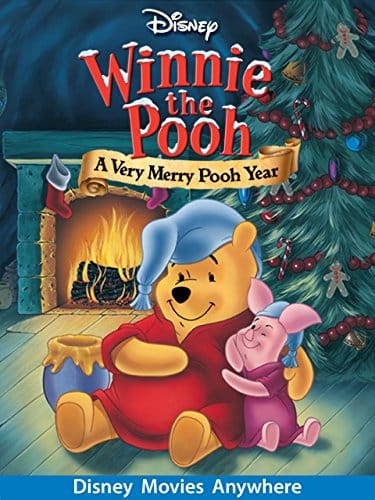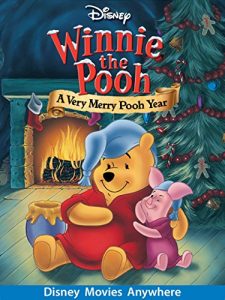 Ring in the season with Winnie the Pooh in a holiday adventure. Share the joy and magic of the holidays as Pooh and his lovable friends celebrate Christmas and the New Year in a delightful tale about spending special moments with those you care about most. After fond recollections of a Christmas past…the countdown to New Year's begins! Rabbit plans a party, but when Pooh and friends bother him, he starts to sulk – threatening to move away. To appease Rabbit, everyone makes a New Year's resolution to change. But see what happens to the Hundred Acre Woods when Piglet starts bouncing to conquer his fear, Pooh becomes gloomy from not eating any honey, and Tigger…unbounce-able! Stuffed with holiday spirit and songs, "A Very Merry Pooh Year" is an animated treasure that is sure to become a family classic for years to come!
---
A Very Merry Pooh Year Cast:
---
A Very Merry Pooh Year Crew:
Directors: Jamie Mitchell, Gary Katona, Ed Wexler and Ken Kessel
Producers: Gary Katona, Ed Wexler, Antran Manoogian and Jamie Mitchell
Music: Mark Watters
---
A Very Merry Pooh Year Details
A Very Merry Pooh Year Trailer:
---