Here is everything you need to know about the amazing Disney movie A Very Merry Pooh Year including casting, reviews, fun facts and more. I hope you find this listing informative and helpful!
A Very Merry Pooh Year Description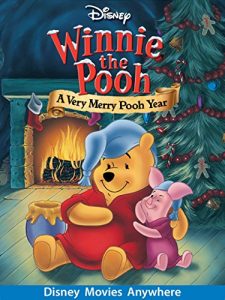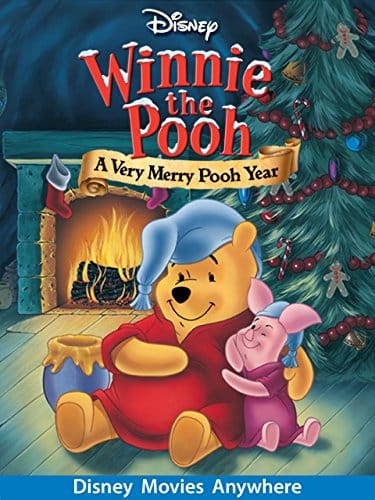 "A Very Merry Pooh Year" is a direct-to-video animated Christmas movie based on the beloved characters from A.A. Milne's Winnie-the-Pooh stories. The film was released in 2002 and is part of the Winnie-the-Pooh franchise produced by Walt Disney Television Animation.
The movie features two separate stories that revolve around the residents of the Hundred Acre Wood celebrating the holiday season.
The first story, "Happy Pooh Year," follows Winnie the Pooh and his friends as they prepare to celebrate New Year's Eve. Rabbit organizes a grand party, but Pooh and his friends get stuck in Rabbit's front door, causing chaos and delaying the party. As they try to free themselves, they recall the events of the past year and the lessons they've learned from their misadventures.
The second story, "A Very Merry Pooh Year," centers around Christmas preparations. The friends are excited about the holiday, and Piglet is eager to find the perfect gift for his dear friend, Pooh. However, misunderstandings and mishaps lead to some challenges in their Christmas planning.
Throughout both stories, the film celebrates the spirit of friendship, love, and the joy of the holiday season. Pooh and his friends learn valuable lessons about the importance of togetherness and the true meaning of Christmas and New Year.
"A Very Merry Pooh Year" features the classic hand-drawn animation style that captures the charm and whimsy of the original Winnie-the-Pooh stories. The film also includes memorable songs and endearing characters that have made the franchise a beloved part of children's entertainment for generations.
The movie's warm and heartwarming themes, along with its gentle humor, make it a delightful watch for audiences of all ages during the holiday season.
The voice cast includes Jim Cummings as Winnie the Pooh and Tigger, Peter Cullen as Eeyore, John Fiedler as Piglet, Ken Sansom as Rabbit, and Paul Winchell as Tigger (in his final performance before his retirement).
"A Very Merry Pooh Year" continues the tradition of bringing the timeless adventures of Winnie the Pooh and his friends to new generations of viewers. The film is a charming and festive addition to the Winnie-the-Pooh franchise and a heartwarming celebration of the holiday spirit.
---
A Very Merry Pooh Year Cast:
---
A Very Merry Pooh Year Crew:
Directors: Jamie Mitchell, Gary Katona, Ed Wexler and Ken Kessel
Producers: Gary Katona, Ed Wexler, Antran Manoogian and Jamie Mitchell
Music: Mark Watters
---
A Very Merry Pooh Year Details
A Very Merry Pooh Year Trailer:
---