Here is everything you need to know about the amazing Marvel Studios movie Doctor Strange including casting, reviews, fun facts and more. I hope you find this listing informative and helpful!
Doctor Strange Description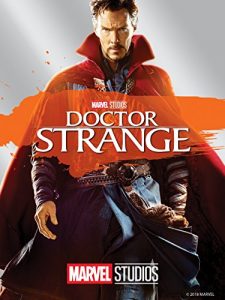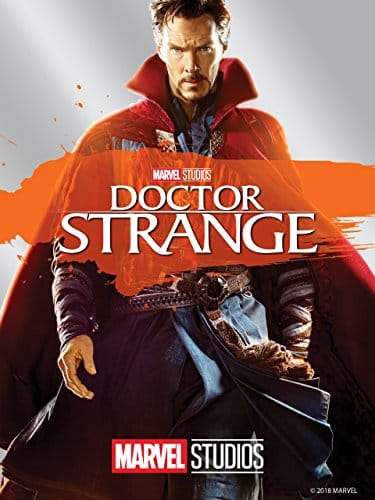 "Doctor Strange" is a 2016 superhero film based on the Marvel Comics character of the same name. Produced by Marvel Studios and distributed by Walt Disney Studios Motion Pictures, the movie is the fourteenth installment in the Marvel Cinematic Universe (MCU). Directed by Scott Derrickson, the film brings a unique blend of mystical elements and mind-bending visuals to the MCU.
The film follows the story of Dr. Stephen Strange, played by Benedict Cumberbatch, a brilliant but arrogant neurosurgeon. After a car accident leaves him with severe nerve damage in his hands, rendering him unable to continue his medical career, Strange embarks on a desperate journey to find a cure. His search leads him to Kathmandu, Nepal, where he encounters the Ancient One, portrayed by Tilda Swinton.
Under the Ancient One's guidance, Strange discovers the world of mysticism and learns to harness the power of magic. He becomes a sorcerer and protector of Earth's reality, known as the Sorcerer Supreme. As he delves deeper into the mystical arts, he must confront the dark forces threatening the world, led by the rogue sorcerer Kaecilius, portrayed by Mads Mikkelsen.
With the help of his allies, including Wong, portrayed by Benedict Wong, and Mordo, played by Chiwetel Ejiofor, Strange faces mind-bending challenges and battles to protect the world from destruction. Along the way, he learns humility, selflessness, and the true meaning of being a hero.
"Doctor Strange" stands out in the MCU due to its unique visual style and exploration of the concept of alternate dimensions and astral projection. The film showcases breathtaking special effects, creating mind-bending sequences that bend reality and challenge the perception of time and space. It also introduces audiences to the concept of the Multiverse, which becomes a crucial element in later MCU films.
Benedict Cumberbatch's performance as Doctor Strange is widely praised for capturing the essence of the character's journey from arrogant surgeon to the mystical hero. The film also received acclaim for its strong supporting cast, impressive visual effects, and engaging storyline.
"Doctor Strange" was a commercial success, grossing over $677 million worldwide. Its critical and commercial success further solidified the MCU as a dominant force in modern cinema and opened up new possibilities for exploring different dimensions and realities within the Marvel Universe.
In conclusion, "Doctor Strange" is a visually stunning and mind-bending addition to the Marvel Cinematic Universe. With its unique take on magic and alternate realities, the film successfully introduces audiences to the mystical side of the MCU and paves the way for more fantastical adventures in the interconnected Marvel Universe. Benedict Cumberbatch's portrayal of the Sorcerer Supreme and the film's stunning visuals make it a standout entry in the Marvel franchise.
---
Doctor Strange Cast:
Benedict Cumberbatch: Dr. Stephen Strange
Chiwetel Ejiofor: Karl Mordo
Rachel McAdams: Christine Palmer
Benedict Wong: Wong
Michael Stuhlbarg: Nicodemus West
Benjamin Bratt: Jonathan Pangborn
Scott Adkins: Lucian
Mads Mikkelsen: Kaecilius
Tilda Swinton: The Ancient One
---
Doctor Strange Crew:
Director: Scott Derrickson
Screenwriters: Jon Spaihts, Scott Derrickson and C. Robert Cargill
Producer: Kevin Feige
---
Doctor Strange Details
Movie Studio: Marvel Studios
Year Released: 2016
Type of Movie: Live Action
Box Office: $677.7 million
Awards: Nominated Academy Award
Doctor Strange Trailer:
---