Here is everything you need to know about the amazing Disney movie Fantasia 2000 including casting, reviews, fun facts and more. I hope you find this listing informative and helpful!
Fantasia 2000 Description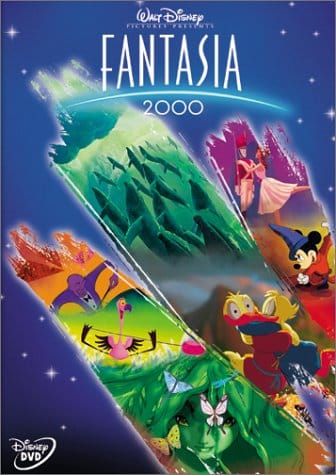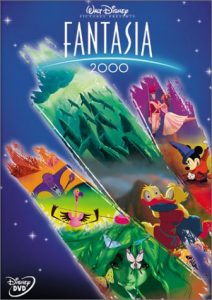 Experience an extravaganza of sight and sound in Fantasia 2000, the triumphant classic inspired by Walt Disney's vision of Fantasia as a continuing work-in-progress. Fully immerse yourself in the wonders of this innovative blend of music and animated imagery. See the music come to life, hear the pictures burst into song and share the excitement that is Fantasia 2000 with your family again and again.
Featured Songs:
Symphony No. 5
Pines of Rome
Rhapsody in Blue
Piano Concerto No. 2, Allegro, Opus 102
Carnival of the Animals (Le Carnaval des Animaux), Finale
The Sorcerer's Apprentice
Pomp and Circumstance, Marches #1, 2, 3, & 4
Firebird Suite—1919 Version
---
Fantasia 2000 Fun Facts
The first segment, "Symphony No. 5," was originally planned for the original "Fantasia" film but was cut due to time constraints.
The film's most popular segment is probably "Rhapsody in Blue," which tells the story of various New Yorkers during the Great Depression and is set to George Gershwin's iconic piece of the same name.
The film was released in IMAX theaters and was the first feature-length animated film to be released in that format.
The film features a new version of the "Sorcerer's Apprentice" segment from the original "Fantasia," with Mickey Mouse once again in the lead role.
The animation for "Rhapsody in Blue" was designed by caricaturist and illustrator Al Hirschfeld, who was known for his stylized caricatures of Hollywood celebrities.
The film was nominated for an Academy Award for Best Original Song for "When You Wish Upon a Star," which was performed by pop singer Linda Ronstadt.
---
Fantasia 2000 Cast:
Featured Hosts and Performers
James Levine
Steve Martin
Itzhak Perlman
Quincy Jones
Bette Midler
James Earl Jones
Penn & Teller
Angela Lansbury
---
Fantasia 2000 Crew:
Directors: Don Hahn, Pixie Hunt, Henedl Butoy, Eric Goldberg, James Algar, Francis Glebas, Paul Brizzi and Gaetan Brizzi
Producers: Roy E Disney and Donald Ernst
---
Fantasia 2000 Details
Fantasia 2000 Trailer:
---