Here is everything you need to know about the amazing Disney movie Fantasia including casting, reviews, fun facts and more. I hope you find this listing informative and helpful!
Fantasia Description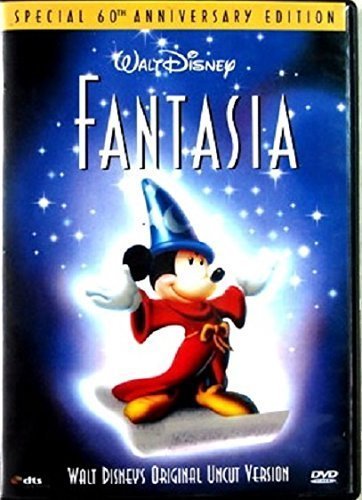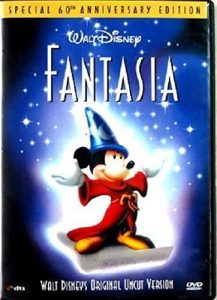 Walt Disney's timeless masterpiece is an extravaganza of sight and sound! See the music come to life, hear the pictures burst into song and experience the excitement that is Fantasia over and over again. No family's Disney collection is complete without Fantasia!
Songs:
Toccata and Fugue in D Minor, BWV 565 (Johann Sebastian Bach)
The Nutcracker Suite, Op. 71a (Pyotr Ilyich Tchaikovsky)
The Sorcerer's Apprentice (Paul Dukas)
Rite of Spring (Igor Stravinsky)
Jam Session Sequence
Symphony No. 6 ('Pastoral') Op. 68 (Ludwig van Beethoven)
Dance of the Hours (Amilcare Ponchielli)
A Night on Bald Mountain/Ave Maria (Modest Mussorgsky and Franz Schubert)
---
Fantasia Fun Facts
This was the first film shown in stereophonic sound.
Music was performed by the Philadelphia Orchestra.
There are more than 500 animated characters in the movie.
The original plan for Fantasia was for it to be updated and added to every few years. Aside from some small edits, it wasn't updated significantly until Fantasia 2000.
---
Fantasia Cast:
Deems Taylor
Walt Disney
Leopold Stokowski
---
Fantasia Crew:
Directors: Samuel Armstrong, James Algar, Bill Roberts, Paul Satterfield, Ben Sharpsteen, David D. Hand, Hamilton Luske ,Jim Handley, Ford Beebe, T. Hee, Norman Ferguson and Wilfred Jackson
Producers: Walt Disney and Ben Sharpsteen
Writers: Dick Huemer and Joe Grant
Music: Philadelphia Orchestra
---
Fantasia Details
Fantasia Trailer:
---