Here is everything you need to know about the amazing Touchstone Pictures movie Mission to Mars including casting, reviews, fun facts and more. I hope you find this listing informative and helpful!
Mission to Mars Description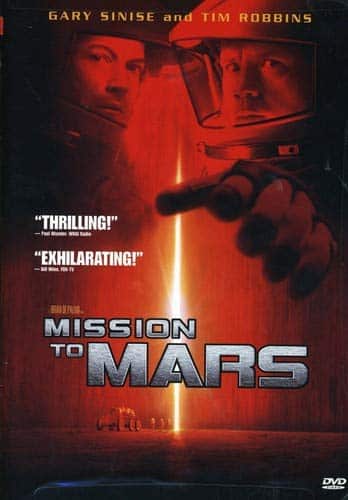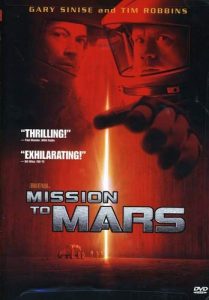 The year is 2020, and the first manned mission to Mars, commanded by Luke Graham (Don Cheadle), lands safely on the red planet. But the Martian landscape harbors a bizarre and shocking secret that leads to a mysterious disaster so catastrophic, it decimates the crew. Haunted by a cryptic last message from Graham, NASA launches the Mars Recovery Mission to investigate and bring back survivors — if there are any. Confronted with nearly insurmountable dangers, but propelled by deep friendship, the team finally lands on Mars and makes a discovery so amazing, it takes your breath away. MISSION TO MARS is an action-packed rocket ride that will enthrall you with its stunning special effects.
---
Mission to Mars Cast:
Gary Sinise: Jim McConnell
Tim Robbins: Woody Blake
Don Cheadle: Luke Graham
Connie Nielsen: Terri Fisher
Jerry O'Connell: Phil Ohlmyer
Kim Delaney: Maggie McConnell
Peter Outerbridge: Sergei Kirov
Kavan Smith: Nicholas Willis
Jill Teed: Renée Coté
Elise Neal: Debra Graham
Robert Bailey Jr.: Bobby Graham
Taylor Jones: Daniel Lederman
Armin Mueller-Stahl: Ramier Beck
Bill Timoney: Computer (voice)
---
Mission to Mars Crew:
Director: Brian De Palma
Producer: Tom Jacobson
Screenplay: Jim Thomas, John Thomas and Graham Yost
---
Mission to Mars Details
Mission to Mars Trailer:
---