Here is everything you need to know about Walt Disney World's Magic Kingdom's extinct Mission to Mars attraction including history, fun facts, photos and more. I hope you find this listing informative and helpful!
Mission to Mars | Disney World Description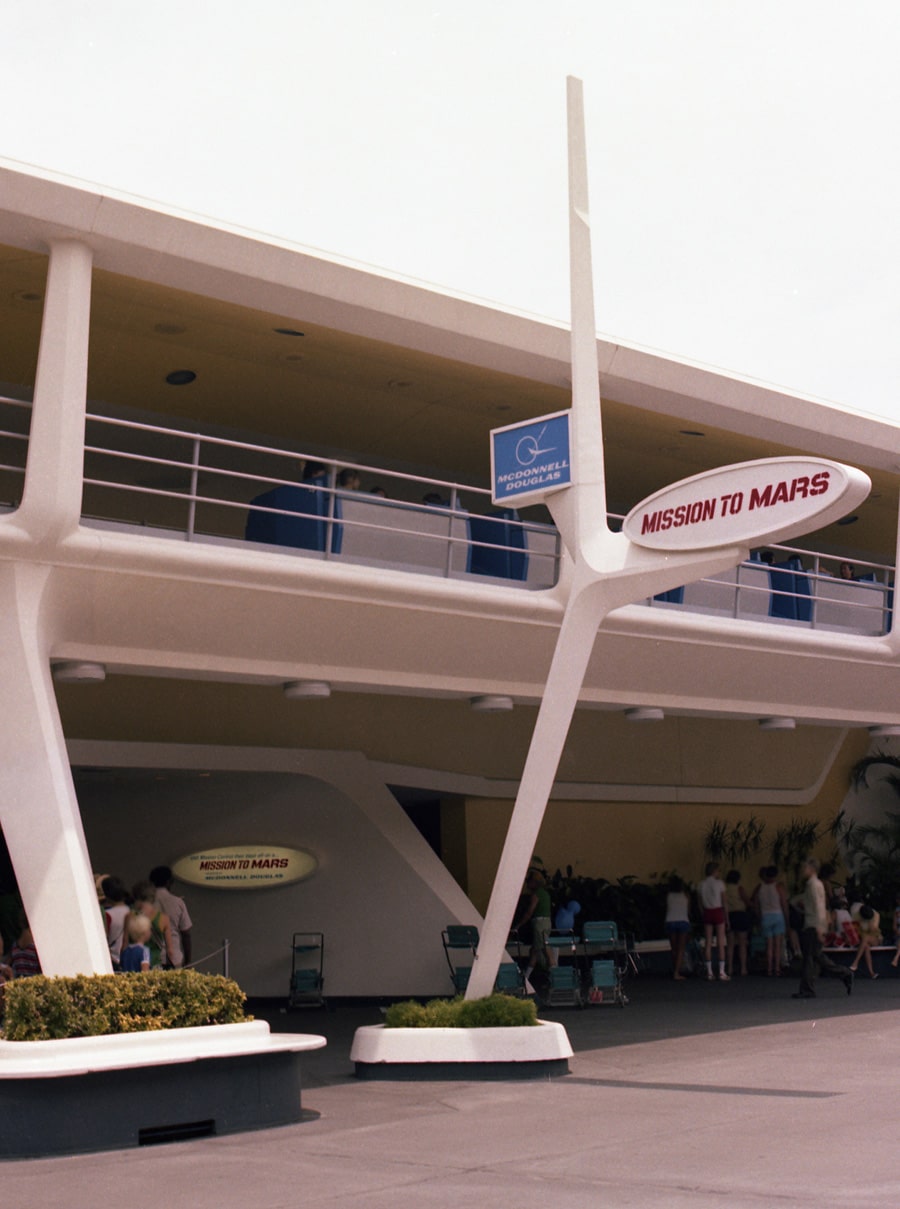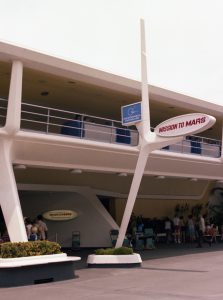 Mission to Mars was a now-defunct attraction at Disney World in Orlando, Florida. The attraction was a simulated space flight experience that allowed visitors to experience what it might be like to travel to Mars.
During the experience, visitors would board a spacecraft and watch a series of simulated launches and spaceflight maneuvers on a large screen. The attraction was designed to be both educational and entertaining, with a focus on providing an immersive and realistic space travel experience.
Mission to Mars was originally introduced at Disneyland in California in 1975, and was later brought to Disney World in Florida in 1976. The attraction was a popular part of the Tomorrowland area of the park for many years, but was eventually replaced by other attractions as Disney World continued to evolve and expand.
Today, Mission to Mars is remembered as a classic Disney attraction that provided visitors with a unique and exciting glimpse into the world of space travel. Although the attraction is no longer in operation, it remains a beloved part of Disney World's history and is remembered fondly by many visitors who had the chance to experience it firsthand.
---
Mission to Mars | Disney World Fun Facts
Mission to Mars was a dark ride attraction that simulated a trip to Mars.
The attraction featured a number of special effects, such as animatronics, and a high-energy musical score.
The attraction's queue featured a number of interactive elements, such as a large spaceship model, and a number of Tomorrowland-themed posters and signs.
The ride featured a number of different scenes, including a rocket launch, a journey through space, and a landing on the surface of Mars.
Mission to Mars was one of the most technologically advanced attractions at the time of its opening, it was designed to simulate the experience of a space flight and it was a popular ride among guests.
---
Mission to Mars | Disney World Details
Mission to Mars | Disney World Experience:
---
---