Here is everything you need to know about the amazing Disney movie Mufasa: The Lion King including casting, reviews, fun facts and more. I hope you find this listing informative and helpful!
Description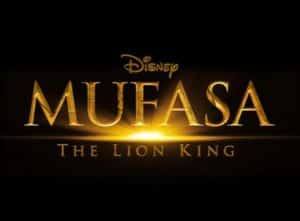 "Mufasa: The Lion King" is an upcoming American musical drama film, scheduled for release in theaters on December 20, 2024. Directed by Barry Jenkins and written by Jeff Nathanson, the movie is produced by Walt Disney Pictures and Pastel Productions. This film is a prequel to the live-action styled photorealistic computer-animated 2019 remake of "The Lion King" (1994) and is poised to explore the formative years of Mufasa, delving into his rise to royalty as the king of the Pride Lands​​​​.
The film will be told in two timeframes by Rafiki, Timon, and Pumbaa, and it is expected to shed light on Mufasa's backstory, including his relationships and the events that shaped him into the iconic character known from the original Lion King movies. This narrative approach suggests a blend of present and past storytelling, which will likely provide a deeper understanding of Mufasa's character and his dynamics with other characters, notably Scar​​.
The voice cast includes Aaron Pierre as young Mufasa and Kelvin Harrison Jr. as young Scar. Seth Rogen, Billy Eichner, and John Kani reprise their roles from the 2019 remake as Pumbaa, Timon, and Rafiki, respectively. The film's development began in September 2020, with Jenkins attached to direct and Nathanson completing a draft of the script. The official title of the movie was announced in September 2022 at the D23 Expo​​​​​​.
---
Cast:
Aaron Pierre: Mufasa
Kelvin Harrison Jr: Scar
Seth Rogen: Pumbaa
Billy Eichner: Timon
John Kani: Rafiki
---
Crew:
Director: Barry Jenkins
Writer: Jeff Nathanson
Producer: Adele Romanski and Mark Ceryak
Music by: Hans Zimmer, Pharrell Williams and Nicholas Britell
---
Additional Details
---
---