Here is everything you need to know about the amazing Disney movie Mulan (Live Action) including casting, reviews, fun facts and more. I hope you find this listing informative and helpful!
Description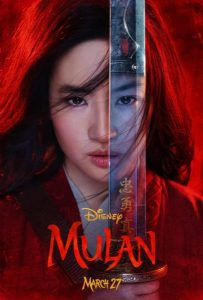 "Mulan" is a live-action adaptation of the 1998 Disney animated film of the same name. Directed by Niki Caro and released in 2020, the movie reimagines the story of Hua Mulan, a young Chinese woman who disguises herself as a man to join the Imperial Army in place of her ailing father. The live-action film stars Liu Yifei as Mulan and features an ensemble cast that includes Donnie Yen, Jason Scott Lee, Yoson An, Gong Li, and Jet Li.
The film follows Mulan as she defies cultural norms and societal expectations to protect her family and bring honor to them. When the Emperor of China issues a decree that one man from each family must serve in the army to defend against invaders from the Northern Wastelands, Mulan takes a brave and risky decision to take her father's place.
Under the alias of "Hua Jun," Mulan joins the army and undergoes rigorous training, facing challenges and struggles as she tries to hide her true identity. Along the way, she discovers her inner strength, determination, and exceptional martial arts skills, which eventually help her become a respected and skilled warrior.
As the Imperial Army faces the threat of a formidable villain, Bori Khan (played by Jason Scott Lee), and a powerful witch, Xianniang (played by Gong Li), Mulan must use her courage and intelligence to protect her country and her comrades.
Unlike the animated version, the live-action "Mulan" takes a more serious and realistic approach to the story, omitting some of the musical elements from the original film. Instead, it focuses on action, stunning visuals, and themes of self-discovery, identity, and female empowerment.
"Mulan" received mixed reviews from critics but was praised for its impressive action sequences, beautiful cinematography, and cultural representation. The film's emphasis on female empowerment and the portrayal of Mulan as a strong and independent heroine resonated with many viewers.
---
Crew:
Director: Niki Caro
Producers: Chris Bender, Jake Weiner and Jason Reed
Music: Harry Gregson-Williams
---
Additional Details
Movie Studio: Disney
Year Released: 2020
Type of Movie: Live-Action
Box Office: $69.9 million
Awards: Nominated for an Academy Award
---
Mulan (Live Action) Trailer:
---