Here is everything you need to know about the amazing Disney movie Seasons of Giving including casting, reviews, fun facts and more. I hope you find this listing informative and helpful!
Seasons of Giving Description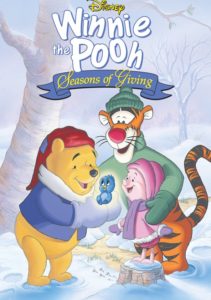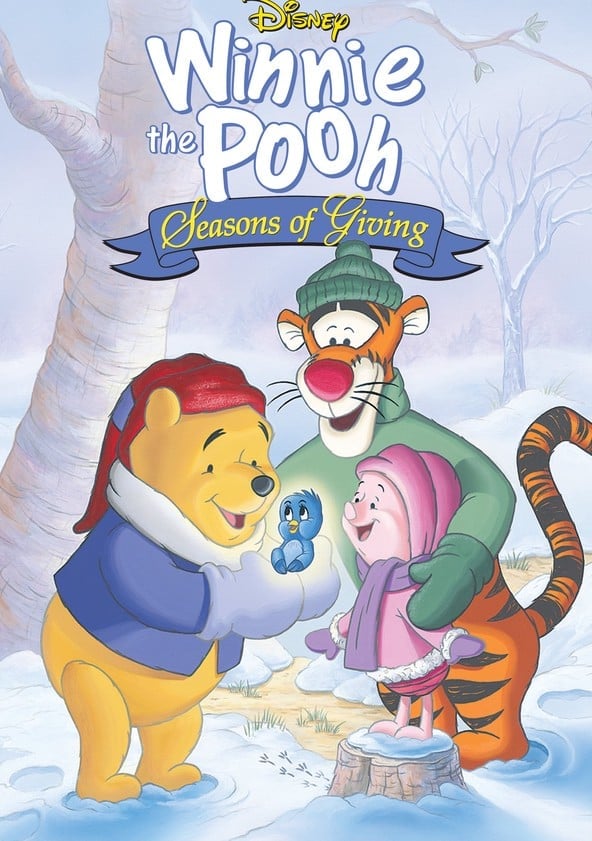 "Winnie the Pooh: Seasons of Giving" is a direct-to-video animated film released in 1999 as part of the Winnie the Pooh franchise. The movie is a compilation of three previously released TV specials and a new storyline, all centered around the theme of giving and the changing seasons.
The film starts with "Groundpiglet Day," where the characters of the Hundred Acre Wood celebrate their version of Groundhog Day. They rely on Gopher to predict the coming of spring by watching his shadow, leading to humorous and unexpected results.
The second segment, "A Winnie the Pooh Thanksgiving," revolves around the gang's Thanksgiving celebration. Pooh and his friends plan a feast and reminisce about their past Thanksgiving adventures while trying to find and bring home a turkey for the dinner.
The third segment, "Find Her, Keep Her," is a new story created exclusively for this movie. It centers on Roo, who discovers a letter from Christopher Robin and decides to find him a special present for Christmas. However, when he accidentally loses the letter, the gang must work together to recover it and ensure Christopher Robin receives his gift.
The final segment, "Seasons of Giving," brings together the characters during the winter holiday season. Rabbit, feeling unappreciated for his efforts in planning the holidays, decides to leave the Hundred Acre Wood. Pooh and his friends set out to bring him back home and celebrate the true meaning of giving and friendship.
"Winnie the Pooh: Seasons of Giving" is a heartwarming and family-friendly film that captures the spirit of the beloved characters and the essence of the changing seasons. It emphasizes the importance of friendship, gratitude, and kindness, making it a charming addition to the Winnie the Pooh franchise.
The movie received positive reviews from audiences and critics alike for its nostalgic appeal, engaging stories, and timeless messages. It continues to be a favorite among children and Disney fans, bringing joy and warmth to viewers of all ages during the holiday seasons.
---
Seasons of Giving Crew:
Directors: Harry Arends, Jun Falkenstein and Karl Geurs
---
Seasons of Giving Details
Movie Studio: Disney
Year Released: 1999
Type of Movie: Animated
Box Office: na
Seasons of Giving Trailer:
---