Here is everything you need to know about the amazing Disney movie Springtime with Roo including casting, reviews, fun facts and more. I hope you find this listing informative and helpful!
Springtime with Roo Description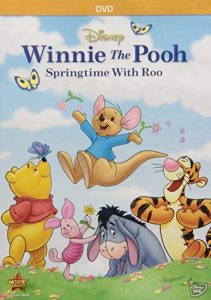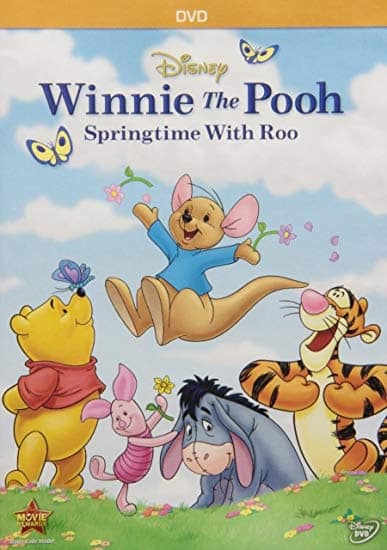 Springtime with Roo is a 2004 animated direct-to-video film produced by DisneyToon Studios and released under the Walt Disney Pictures banner. It is part of the Disney's "Learn and Grow" series, which reimagines classic Disney characters in educational and entertaining stories.
The film is a heartwarming adaptation of Charles Dickens' classic tale "A Christmas Carol," set in the Hundred Acre Wood, home to Winnie the Pooh and his friends. As the story begins, the gang is preparing for Easter, eagerly awaiting the arrival of the Easter Bunny to bring them gifts and treats. However, Rabbit, the ever-organized and responsible character, is more concerned with preparing for the event and maintaining order than enjoying the festivities.
Rabbit becomes obsessed with organizing the perfect Easter celebration, which ultimately causes him to lose sight of the true meaning of the holiday and the importance of spending time with friends. Roo, the energetic and optimistic young kangaroo, tries to remind Rabbit of the joy and fun they used to have during Easter, but Rabbit dismisses his pleas.
One night, Roo is visited by the Easter Bunny himself, who takes him on a journey through time to witness the past Easter celebrations in the Hundred Acre Wood. Through these flashbacks, Roo learns about the love and friendship that once defined Easter for Rabbit and his friends.
As the story unfolds, Roo tries to teach Rabbit the lesson he learned from the Easter Bunny, but Rabbit is stubborn and resistant to change. However, with the help of the other Hundred Acre Wood residents, including Pooh, Tigger, Piglet, and Eeyore, Rabbit begins to see the error of his ways.
Springtime with Roo is a heartwarming tale of friendship, forgiveness, and the importance of cherishing the moments spent with loved ones. It conveys the message that holidays are not just about the rituals and traditions but about the love and joy shared with those who matter most.
The film features delightful musical numbers and colorful animation, capturing the charm and innocence of the original Winnie the Pooh stories. It continues the legacy of the beloved characters and introduces valuable life lessons in a fun and engaging way.
Springtime with Roo is a delightful addition to the Winnie the Pooh franchise and has become a beloved Easter-themed movie for families to enjoy together during the spring season. It reinforces the themes of kindness, understanding, and the significance of cherishing the present moment, making it a timeless and heartwarming film for Disney fans of all ages.
---
Springtime with Roo Cast:
---
Springtime with Roo Crew:
Directors: Elliot M. Bour and Saul Andrew Blinkoff
Producer: John A. Smith
Music: Mark Watters
---
Springtime with Roo Details
Springtime with Roo Trailer:
---