Here is everything you need to know about the amazing Disney movie Springtime with Roo including casting, reviews, fun facts and more. I hope you find this listing informative and helpful!
Springtime with Roo Description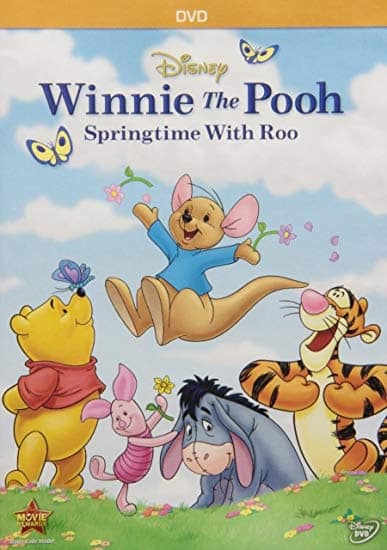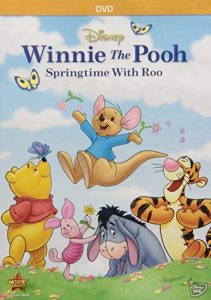 Disney's classic tradition of great storytelling continues with "Winnie the Pooh: Springtime with Roo." This delightful tale stars all your friends including Winnie the Pooh and his little pal, Roo. Every year Rabbit plays Easter Bunny, but not this year. No bunny means no hunny for Pooh, no Eastery egg hunt for Tigger, no basket for Piglet, no fluffy bunny ears for Eeyore – and no fun for Roo. Rabbit expects them all to spring into action: scrubbing, dusting, sweeping, and mopping instead! But Roo's love and wisdom show Rabbit that special days are to be shared in special ways. Blooming with beloved characters, spirit and hope, this movie will delight and inspire one and all!
---
Springtime with Roo Cast:
---
Springtime with Roo Crew:
Directors: Elliot M. Bour and Saul Andrew Blinkoff
Producer: John A. Smith
Music: Mark Watters
---
Springtime with Roo Details
Springtime with Roo Trailer:
---