Here is everything you need to know about the amazing Disney movie The Lizzie McGuire Movie including casting, reviews, fun facts and more. I hope you find this listing informative and helpful!
The Lizzie McGuire Movie Description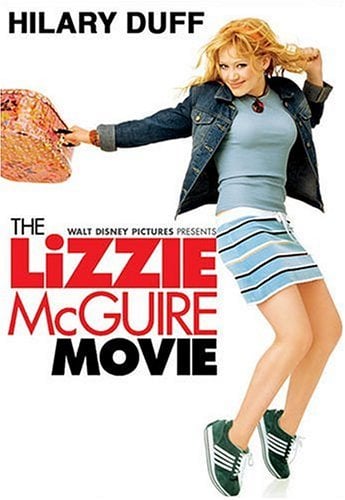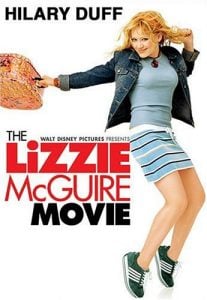 Goodbye, home! Hello, Rome! In Disney's The Lizzie McGuire Movie, Lizzie, along with classmates Gordo, Kate, and Ethan, is celebrating with a graduation trip to Italy to experience la dolce vita – and some awesome pizza! In a whirlwind of comic events, Lizzie is mistaken for Italy's biggest pop diva, Isabella, and falls for Paolo, Isabella's handsome singing partner. Transformed from awkward teen into international pop star, Lizzie now has the choice of a lifetime.
---
The Lizzie McGuire Movie Cast:
Hilary Duff: Elizabeth Brooke "Lizzie" McGuire
Hilary Duff's Clone: Isabella Parigi
Haylie Duff: Singing voice for Isabella Parigi
Adam Lamberg: David Zephyr "Gordo" Gordon
Robert Carradine: Samuel "Sam" McGuire
Hallie Todd: Joanne "Jo" McGuire
Jake Thomas: Matthew "Matt" McGuire
Yani Gellman: Paolo Valisari
Alex Borstein: Ms. Angela Ungermeyer
Clayton Snyder: Ethan Craft
Ashlie Brillault: Katherine "Kate" Sanders
Brendan Kelly: Sergei
Carly Schroeder: Melina Bianco
Daniel Escobar: Mr. Escobar
Jody Raicot: Giorgio
Terra MacLeod: Franca DiMontecatini
Claude Knowlton: the stage manager
---
The Lizzie McGuire Movie Crew:
Director: Jim Fall
Producer: Stan Rogow
Music: Cliff Eidelman
---
The Lizzie McGuire Movie Details
The Lizzie McGuire Movie Trailer:
---