Here is everything you need to know about the amazing Disney movie The Santa Clause 2 including casting, reviews, fun facts and more. I hope you find this listing informative and helpful!
The Santa Clause 2 Description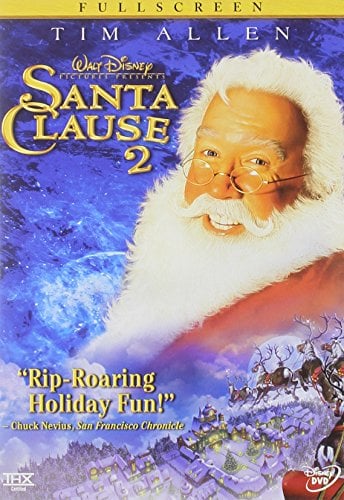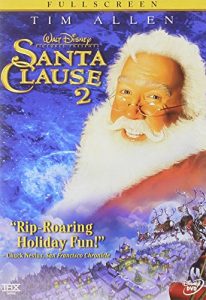 Tim Allen reappears in Santa Clause 2, the hilarious sequel to everybody's holiday favorite. Scott Calvin (Tim Allen) has been Santa Claus for the past eight years, and his loyal elves consider him the best one ever. But Scott's got problems. His son Charlie has landed on this year's "naughty" list, and if Scott doesn't marry by Christmas Eve — one very, very short month away — he'll stop being Santa forever. Embracing Christmas and the magic of family with heart, warmth, fun, and charm, this is classic holiday entertainment everybody will enjoy.
---
The Santa Clause 2 Cast:
Tim Allen: Scott Calvin / Santa Claus / Toy Santa
Eric Lloyd: Charlie Calvin
Elizabeth Mitchell: Principal Carol Newman
Wendy Crewson: Laura Miller
Judge Reinhold: Dr. Neal Miller
Liliana Mumy: Lucy Miller
David Krumholtz: Bernard the Elf
Spencer Breslin: Curtis the Elf
Danielle Woodman: Abby the Elf
Aisha Tyler: Mother Nature
Peter Boyle: Father Time
Jay Thomas: Easter Bunny
Kevin Pollak: Cupid
Art LaFleur: Tooth Fairy
Michael Dorn: Sandman
---
The Santa Clause 2 Crew:
Director: Michael Lembeck
Producers: Robert Newmyer, Brian Reilly and Jeffrey Silver
Music: George S. Clinton
---
The Santa Clause 2 Details
The Santa Clause 2 Trailer:
---