Here is everything you need to know about the amazing Disney series Adventures of the Gummi Bears including casting, episodes, fun facts and more. I hope you find this listing informative and helpful!
Adventures of the Gummi Bears Description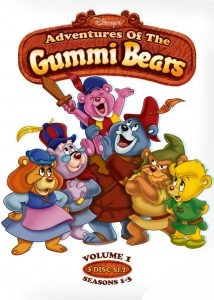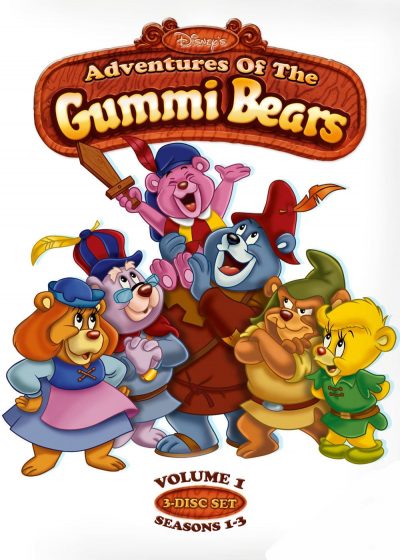 "Adventures of the Gummi Bears" is an animated television series produced by Walt Disney Television Animation that premiered on September 14, 1985. The show was inspired by the popular gummy bear candies and follows the adventures of a group of lovable and magical creatures known as Gummi Bears.
The Gummi Bears live in the hidden kingdom of Gummi Glen, a place hidden away from the human world. The Gummi Bears possess magical abilities and are the keepers of a powerful secret: Gummiberry juice, a concoction that grants them temporary super strength when consumed. The Gummiberry juice also plays a significant role in the series as the Gummi Bears use it to fight off threats to their homeland.
The main characters include Gruffi Gummi, the practical and grumpy leader; Zummi Gummi, the elderly and wise elder; Grammi Gummi, the nurturing and skilled cook; Tummi Gummi, the lazy and good-natured bear; Sunni Gummi, the adventurous and inquisitive young bear; and Cubbi Gummi, Sunni's younger brother who dreams of becoming a great knight.
Throughout the series, the Gummi Bears protect their homeland from various antagonists, including Duke Igthorn, a power-hungry human who seeks to uncover the secrets of Gummiberry juice for his own nefarious purposes.
"Adventures of the Gummi Bears" received positive reviews for its engaging storytelling, lovable characters, and catchy theme song. The show's blend of humor, fantasy, and adventure appealed to both children and adults, making it a popular animated series during its run.
The success of "Adventures of the Gummi Bears" led to multiple seasons and even a line of merchandise and toys based on the characters. The show's legacy continues to endure, with the Gummi Bears becoming iconic characters in Disney's animation history.
Over the years, the Gummi Bears have made cameo appearances in various Disney properties, and their popularity has inspired nostalgia among fans who grew up watching the show. "Adventures of the Gummi Bears" remains a cherished part of Disney's animated television lineup, leaving a sweet and lasting impression on viewers of all ages.
---
Adventures of the Gummi Bears Cast:
Bill Scott: Gruffi Gummi, Sir Tuxford, Toadie
Paul Winchell: Zummi Gummi
June Foray: Grammi Gummi
Lorenzo Music: Tummi Gummi
Katie Leigh: Sunni Gummi
Noelle North: Cubbi Gummi, Princess Calla
Rob Paulsen: Gusto Gummi
Corey Burton: Gruffi Gummi
Jim Cummings: Chummi Gummi
Michael Rye: King Gregor, Duke Sigmund Igthorn
Christian Jacobs: Cavin
Brian Cummings: Grubbi
Walker Edmiston: Sir Thornberry
Kath Soucie: Princess Marie
Tress MacNeille: Lady Bane
---
Adventures of the Gummi Bears Details:
Year of Debut: 1985
Year of Finale: 1991
Type of Series: Animated
TV Channel/Platform: Disney Afternoon
Adventures of the Gummi Bears Trailer:
Buy Movie
---