Here is everything you need to know about the amazing Disney series Adventures of the Gummi Bears including casting, episodes, fun facts and more. I hope you find this listing informative and helpful!
Adventures of the Gummi Bears Description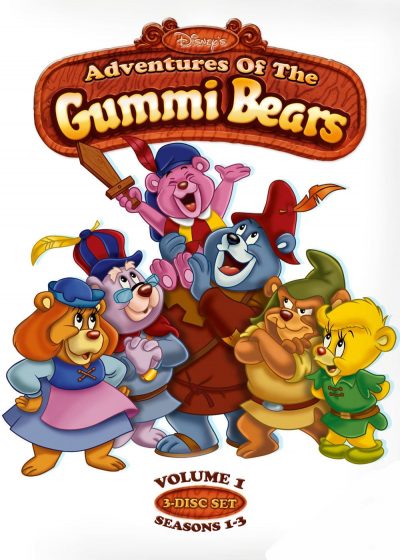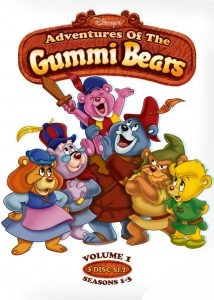 Adventures of the Gummi Bears was a popular Disney Afternoon children's show that ran from 1997-1998.
Join the world's sweetest heroes for high adventure in a mystical land of giants and wizards, ogres and dragons, and wondrous creatures both good and evil. Meet Gruffi, Zummi, Cubbi, Grammi, Tummi, Sunni, and all the legendary Gummis as they laugh, play, foil dastardly plots, and fight for what's right.
---
Adventures of the Gummi Bears Cast:
Bill Scott: Gruffi Gummi, Sir Tuxford, Toadie
Paul Winchell: Zummi Gummi
June Foray: Grammi Gummi
Lorenzo Music: Tummi Gummi
Katie Leigh: Sunni Gummi
Noelle North: Cubbi Gummi, Princess Calla
Rob Paulsen: Gusto Gummi
Corey Burton: Gruffi Gummi
Jim Cummings: Chummi Gummi
Michael Rye: King Gregor, Duke Sigmund Igthorn
Christian Jacobs: Cavin
Brian Cummings: Grubbi
Walker Edmiston: Sir Thornberry
Kath Soucie: Princess Marie
Tress MacNeille: Lady Bane
---
Adventures of the Gummi Bears Details
Year of Debut: 1985
Year of Finale: 1991
Type of Series: Animated
TV Channel/Platform: Disney Afternoon
Adventures of the Gummi Bears Trailer:
Buy Movie
---