Here is everything you need to know about the amazing Disney series Bunnytown including casting, episodes, fun facts and more. I hope you find this listing informative and helpful!
Bunnytown Description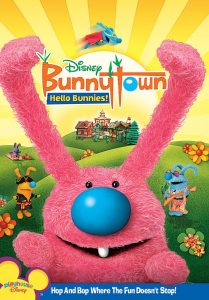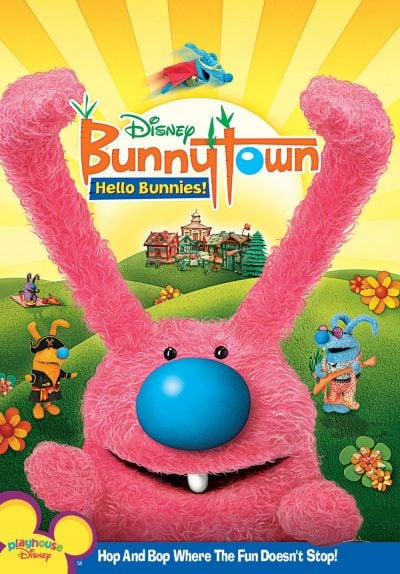 "Bunnytown" is a children's television series that aired on Playhouse Disney, which later became Disney Junior, from November 2007 to March 2008. The show was produced by Disney and was created by David Rudman and Adam Rudman.
The series is set in a whimsical and colorful town inhabited entirely by bunnies, hence the name "Bunnytown." The show features a mix of live-action and puppetry, with human actors interacting with puppet bunnies to create humorous and entertaining scenarios.
"Bunnytown" is designed for preschool-aged children and is structured as a sketch comedy series. Each episode consists of several short skits, songs, and recurring segments, all centered around the playful and imaginative world of Bunnytown.
The show embraces a non-verbal format, relying on physical comedy, expressive gestures, and silly situations to engage its young audience. The lack of dialogue allows for universal appeal, making it accessible to children regardless of their language abilities.
The bunnies of "Bunnytown" engage in a variety of fun and imaginative activities, such as playing games, going on adventures, and solving simple problems. The show's lighthearted and whimsical approach aims to capture the attention and imagination of its young viewers.
"Bunnytown" features bright and colorful sets, lively music, and energetic performances, creating an inviting and playful atmosphere for preschoolers to enjoy.
While "Bunnytown" had a relatively short run, it provided a fun and entertaining viewing experience for young children, promoting creativity, imaginative play, and the joy of exploration. The show's gentle humor and non-verbal storytelling made it suitable for the youngest members of the family and contributed to Disney Junior's lineup of preschool-friendly content.
---
Bunnytown Cast:
Andrew Buckley: Red
Polly Frame: Pink Pinkerton
Ed Gaughan: Fred
Keely Cat Wells: Millie the Cheerleader
---
Bunnytown Details:
Year of Debut: 2007
Year of Finale: 2011
Type of Series: Puppets
TV Channel/Platform: Playhouse Disney
Bunnytown Trailer:
Buy Movie
---
---