Here is everything you need to know about the amazing Disney series Fish Hooks including casting, episodes, fun facts and more. I hope you find this listing informative and helpful!
Fish Hooks Description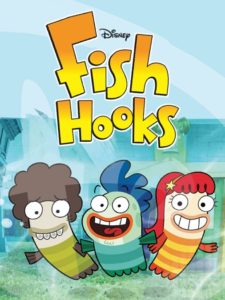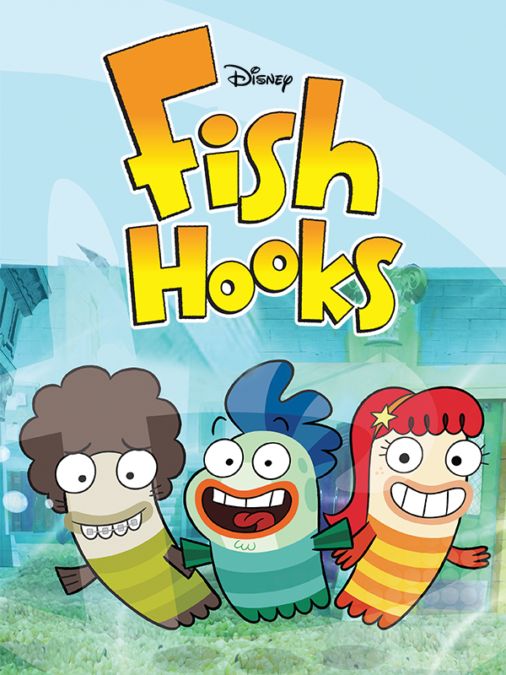 "Fish Hooks" is an animated television series that aired on Disney Channel from September 3, 2010, to April 4, 2014. The show was created by Noah Z. Jones and produced by Walt Disney Television Animation.
The series is set in a fictional underwater fish tank community called "Bud's Pets," where the main characters are three fish: Milo (voiced by Kyle Massey), Bea (voiced by Chelsea Kane), and Oscar (voiced by Justin Roiland). The show follows their adventures and misadventures as they navigate the challenges of life in a fish tank and attend Freshwater High, a school located within the pet store.
Milo is an adventurous and carefree fish who often gets himself into trouble. Bea is an enthusiastic and drama-loving fish who dreams of becoming a famous actress. Oscar is a level-headed fish who often finds himself caught between the antics of Milo and Bea.
"Fish Hooks" combines humor, friendship, and the struggles of teenage life, providing relatable situations in an underwater setting. The show's unique premise and imaginative animation style, with characters that resemble hand-drawn cutouts, set it apart from other animated series.
The underwater world of "Fish Hooks" is populated by a diverse cast of characters, including other fish, insects, and various aquatic creatures, each with their own distinct personalities.
The series received positive reviews for its creativity, humor, and ability to connect with its target audience of children and preteens. It was praised for its originality and ability to address relevant themes while maintaining a lighthearted and entertaining atmosphere.
"Fish Hooks" was well-received by viewers and remains a beloved animated series for those who enjoyed its offbeat humor and imaginative underwater adventures.
---
Fish Hooks Details:
Year of Debut: 2010
Year of Finale: 2014
Type of Series: Animated
TV Channel/Platform: The Disney Channel
Fish Hooks Trailer:
---