Here is everything you need to know about the amazing Disney series Gigantosaurus  including casting, episodes, fun facts and more. I hope you find this listing informative and helpful!
Gigantosaurus  Description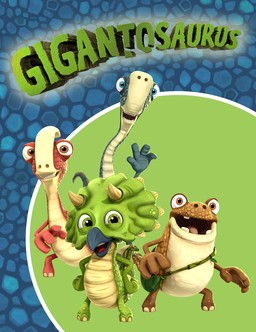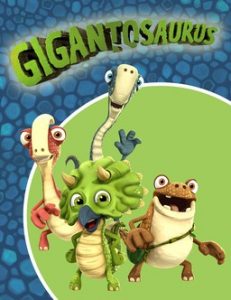 In Disney Junior's newest show, four young dinosaurs Rocky, Bill, Tiny and Mazu explore a prehistoric world of adventure where the most exciting mystery of all is Gigantosaurus, the biggest and fiercest dinosaur anyone has ever seen!
---
Gigantosaurus  Cast:
Benjamin Jacobson: Marshall
Asia Mattu: Rugo
Dylan Schombing: Rocky
Aine Sunderland: Tiny
Nicholas Holmes: Bill
---
Gigantosaurus  Crew:
Director: Olivier Lelardoux
Producer: Pierre Sissmann
Associate Producers: Dominique Bourse and Olivier Lelardoux
Episode List:
---
Gigantosaurus  Details:
Year of Debut: 2019
Type of Series: Animated
TV Channel/Platform: Disney Junior
Gigantosaurus  Trailer:
Gigantosaurus  Episode List:
Mazu Takes a Chance
The Lost Egg
Saving Ayati
The Crevice
The Island
Don't Cave In
Because Triceratops
Rock Out
Air Archie
The Imitator
The Biggest Hero
Think Quick
Please Don't Pick the Flowers
No Joke
---
---