Here is everything you need to know about the amazing Disney series Hannah Montana including casting, episodes, fun facts and more. I hope you find this listing informative and helpful!
Hannah Montana Description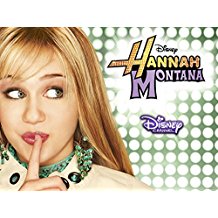 "Hannah Montana" is a live-action comedy television series that aired on Disney Channel from March 24, 2006, to January 16, 2011. The show was created by Michael Poryes, Richard Correll, and Barry O'Brien.
The series follows the double life of Miley Stewart (played by Miley Cyrus), a regular teenage girl who lives a secret pop star life as Hannah Montana. Miley is an ordinary high school student in the day, but at night, she dons a blonde wig and transforms into the famous pop sensation Hannah Montana.
To maintain her secret identity, Miley keeps her dual life hidden from her classmates and friends, including her best friends Lilly Truscott (played by Emily Osment) and Oliver Oken (played by Mitchel Musso). Only her immediate family and a few close confidants are aware of her secret.
As Hannah Montana, Miley enjoys worldwide fame and success, while as Miley Stewart, she experiences typical teenage challenges and milestones. The show explores the struggles Miley faces in trying to balance her two identities, the importance of staying true to herself, and the significance of genuine friendships and family support.
"Hannah Montana" was a massive success for Disney Channel and quickly became a cultural phenomenon. It contributed to Miley Cyrus's rise to international stardom and popularity as a singer and actress.
In addition to its comedic and heartwarming elements, the show is also known for its memorable music. Several original songs and albums were released as part of the "Hannah Montana" franchise, with many of the tracks becoming chart-topping hits.
The series' popularity led to a successful concert tour, a 3D concert film, merchandise, and a dedicated fan base.
"Hannah Montana" remains one of Disney Channel's most beloved and iconic shows, cherished by viewers of all ages for its entertaining storytelling, memorable characters, and timeless messages about friendship, family, and staying true to oneself.
---
Hannah Montana Details:
Year of Debut: 2006
Year of Finale: 2011
Type of Series: Live-Action
TV Channel/Platform: The Disney Channel
Hannah Montana Trailer:
Buy Movie
---