Here is everything you need to know about the amazing Disney series Henry Hugglemonster  including casting, episodes, fun facts and more. I hope you find this listing informative and helpful!
Henry Hugglemonster  Description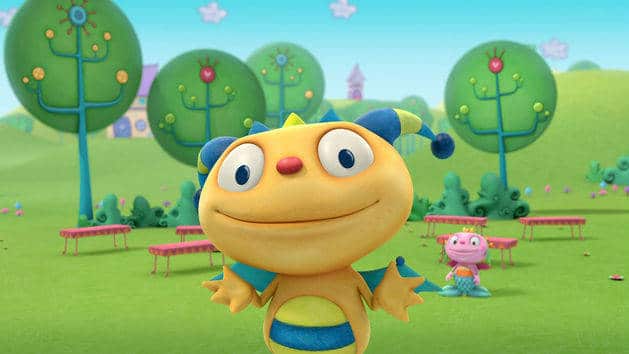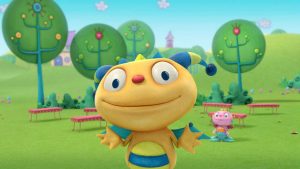 Roarsome! Welcome to the monstery town of Roarsville, where Henry Hugglemonster is always getting into roarsome adventures with his older brother Cobby, older sister Summer, and baby brother Ivor. The Hugglemonsters need to get the Huggleflower some sunlight before a big performance, Henry makes a ball of dough so big it rolls through Roarsville, and Henry and Summer get to meet Summer's favorite singer! With monster hugs and family fun, Hugglemonsters always find a way!
---
Henry Hugglemonster  Cast:
Lara Jill Miller: Henry
Lori Alan: : Momma
Tom Kenny: Daddo, Grando, Dexter, Gregor
Kari Wahlgren: Ivor, Izzy
Hynden Walch: Summer
Chiara Zanni: Cobby
Cree Summer: Denzel, Maude, Grammo, Oscar, Ben
Grey DeLisle: Nan-Oh
Grey Griffin: Gertie, Estelle, Roberto, Roy, Meg Munderclaw, Hildegard
Howooolemonster, Irving, Kayla, Marasol, Frnak and Jessie
Jessica DiCicco: Dee, Harry
---
Henry Hugglemonster  Crew:
---
Henry Hugglemonster  Details:
Year of Debut: 2013
Year of Finale: 2015
Type of Series: Animated
TV Channel/Platform: Disney Junior
Henry Hugglemonster  Trailer:
Buy Movie
---
---