Here is everything you need to know about the amazing Disney series Herbie, the Love Bug including casting, episodes, fun facts and more. I hope you find this listing informative and helpful!
Herbie, the Love Bug Description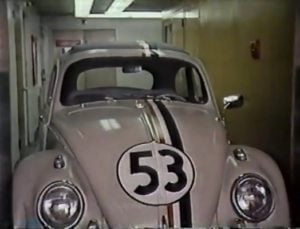 "Herbie, the Love Bug" is a television series that aired on CBS in 1982. The show was a continuation of the popular "Love Bug" film franchise that began with the 1968 film "The Love Bug."
The premise of the show follows the adventures of Herbie, a sentient Volkswagen Beetle with a mind of its own, and its driver, a young mechanic named Bo. Together, they get involved in a series of wacky and exciting adventures that often involve racing and battling against bad guys who want to steal Herbie for their own nefarious purposes.
The show featured a mix of action, adventure, and comedy, with a focus on family-friendly entertainment. It starred Dean Jones, who had appeared in the original "Love Bug" films, as Bo's uncle and mentor, and Herbie was brought to life through a combination of practical effects and puppetry.
Despite its beloved source material and talented cast, "Herbie, the Love Bug" was not a commercial or critical success and only lasted for five episodes before it was canceled. However, the show has developed a cult following over the years and continues to be a favorite of fans of the "Love Bug" franchise.
---
Herbie, the Love Bug Cast:
Dean Jones: James "Jim" Douglas
Patricia Harty: Susan MacLane
Richard Paul: Bo Phillips
Claudia Wells: Julie MacLane
Douglas Emerson: Robbie MacLane
Nicky Katt: Matthew MacLane
Bryan Utman: Jason
Larry Linville: Randy Bigelow
Natalie Core: Mrs. Bigelow
---
Herbie, the Love Bug Crew:
Director: Charles S. Dubin,  Vincent McEveety and Bill Bixby
Executive Producer: William Robert Yates
Producer: Kevin Corcoran
---
Herbie, the Love Bug Details:
Herbie, the Love Bug Trailer:
---