Here is everything you need to know about the amazing Disney series Mech-X4 including casting, episodes, fun facts and more. I hope you find this listing informative and helpful!
Mech-X4 Description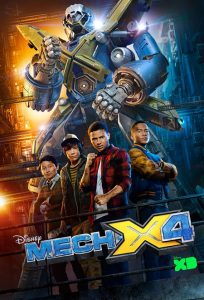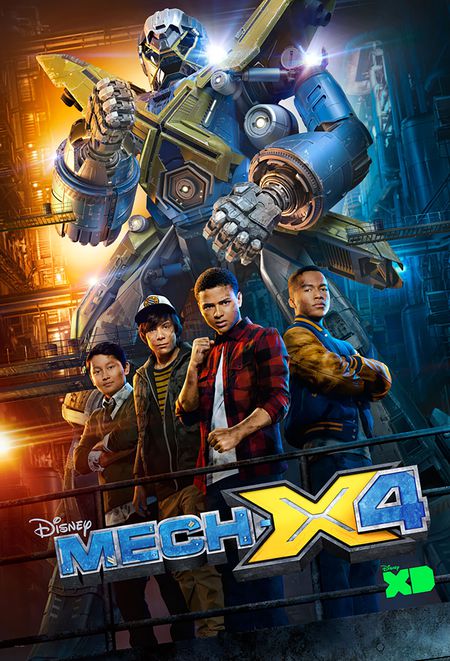 "Mech-X4" is a live-action sci-fi adventure series that aired on Disney Channel and Disney XD. The show premiered on November 11, 2016, and concluded with its second season on September 29, 2018.
The series follows the story of Ryan Walker (played by Nathaniel Potvin), a high school student with the extraordinary ability to control technology with his mind. When an enormous and mysterious monster suddenly attacks his city, Ryan discovers that he has the power to control a massive, cutting-edge robot known as Mech-X4. With the help of his friends, Spyder (Kamran Lucas), Harris (Pearce Joza), and his brother Mark (Raymond Cham), Ryan pilots Mech-X4 to protect the world from the monstrous threats that emerge.
Throughout the show, Ryan and his friends face various giant monsters, and they work together to uncover the truth behind the creature's origins and the forces threatening their city. The series combines action, humor, and elements of mystery as the characters navigate their way through high school life while also battling colossal monsters.
One of the unique aspects of "Mech-X4" is the show's use of virtual reality. When Ryan pilots Mech-X4, he enters a virtual reality simulator, providing a fresh and dynamic perspective on the action sequences.
"Mech-X4" was praised for its exciting action sequences, engaging plotlines, and well-developed characters. The show offered an entertaining mix of monster-fighting action and relatable teen drama, appealing to its target audience of children and young teenagers.
---
Mech-X4 Cast:
Nathaniel James Potvin as Ryan Walker
Raymond Cham as Mark Walker
Kamran Lucas as Harris
Pearce Joza as Spyder
---
Mech-X4 Crew:
Created By: Steve Marmel
Executive Producers:  Steve Marmel, Anupam Nigam, Brian Hamilton & Zach Lipovsky
---
Mech-X4 Details:
Year of Debut: 2016
Type of Series: Live-Action
TV Channel/Platform: Disney XD
Mech-X4 Trailer:
Buy Movie
---
---